Posts Tagged 'Shehzad Bhanji'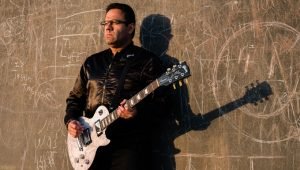 Shehzad Bhanji is a guitar virtuoso. He is mostly known for his proficiency on the electric guitar. Though his playing style at times would tend to put him in the category of guitar shredder, Shehzad is not from the pure shredd...
As far as guitarists go, Shehzad Bhanji is a master of his craft. While not quite as well-known as some of his contemporaries (Steve Vai and Joe Satriani come to mind in his field) he's more than proven himself on his previo...