Posts Tagged 'Singer-songwriter'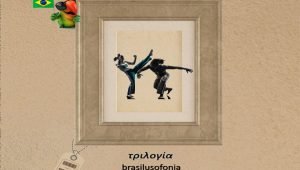 Bruno Pignatiello was born in Rome, and only in recent years he matured the awareness of being born in a city of extraordinary beauty and ordinary chaos. Bruno enjoys listening to all the sounds and languages of the world but ...
There's nothing like a pop music mystery. It intrigues, it induces wonder, it confuses. Mysteries, in these days of production line pap, faux-angry American noise bands and Rap moaners, is hard to find. Everything seems so fo...
Canadian Record Label Illium Audio signed Ann Taylor in 2017. A singer-songwriter living in Calgary, Ann fell in love with songwriting, propelling her towards the release of her first EP "Roses" in February 2016. Sh...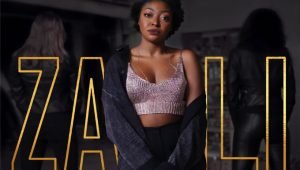 ZALI is an emerging Irish Singer-songwriter creating a buzz in Ireland and the UK with her powerful vocals and the distinct cross-genre sound of Soul-Pop. Passionate about music since her childhood ZALI began performing to crow...
Singer-Songwriter, Sankarshan Das, who began his songwriting career in the late 60's during the legendary love and peace revolution era days in San Francisco's Haight Ashbury district, has a written a song called ...
Growing up in a home where he was inspired by his father, an accomplished jazz guitarist, Mark Senger began teaching himself to play guitar at 7 years old. His early musical influences were Eddie Van Halen, Steve Vai, Joe Satri...
Singer-songwriter, Basia Preen, returned to her hometown in Poland after spending many years in England, and accidentally discovered the art of dance and movement. She's says that dance became a connection to her inner self, ...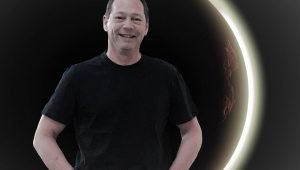 Everybody has stress in their life. Most of us probably have more than we need. We create stress. The pressure of wearing the right clothes, being the best at what we do, the pressure of going out on a new date, the pressure of...
The 4 track 'No Home' EP is the debut release from Jigsaw Man, the moniker under which singer-songwriter Steven Faulkner is releasing original material. "It's nice doing things under a pseudonym because you can be more ...
Picked up this EP a couple of days ago, but it's been on repeat since then. It's constantly surprising me and it's completely lovely in every single way; intricate landscapes of sound created with absolute sim...