Posts Tagged 'Singer-songwriter'
Australian singer, songwriter and actress, Hayley Gia Hughes, is a multi-talented entertainer who has completed a Bachelor of Arts Degree at Charles Sturt University. I only started listening to Hayley a few days ago, but, I mu...
"Wasted Luv" to be released on September 20, 2019 (Los Angeles, CA )  — Pop Singer/songwriter DAYVID, will be releasing the first single from his upcoming debut EP on September 20, 2019. "Wasted Luv," produced by...
Having lived in New York, Israel, Toronto, and Los Angeles, Adina Korn A/K/A Indigo Chyld is nothing short of a universal storyteller. During her journey she has found her calling as a songwriter and hopes to connect to the sou...
With two very popular singles released in 2019 so far modern rock band Saints Warning is proving the Los Angeles music scene still has a huge amount to offer.  Combining their well-crafted sound with an inspiring attitude Imag...
Lounge Act Jam is a Portland, Oregon based, multi-genre alternative and experimental project overseen by head honcho Alan Yang, who is originally from Taipei, Taiwan. Alan writes, sings, and plays all instruments, as well as mi...
Born a left-handed child of an American single mother in Paris, singer-songwriter, Sean McMorris graduated in Economic Social Studies in France, and then went on to attend the Berklee College of Music with a letter of recommend...
Let's cut to the core first – the album "Heartbeat" is Nicki Kris' greatest musical accomplishment so far. A few years after her debut release, Nicki has not lost one ounce of her touch. The stunningly mature vocals o...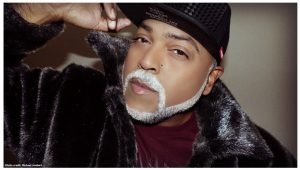 AMARU – a singer-songwriter and a trained actor, originally from the Republic of Suriname residing in The Netherlands since 1991 – has found critical success with enough Pop, Rock, R&B and Electronic influenced song...
Nashville, TN – Guitarist and singer Peter Mayer of the Peter Mayer Group and Jimmy Buffett's Coral Reefer Band will perform his 19th annual Stars and Promises Christmas tour. The seasonal performance features imaginative a...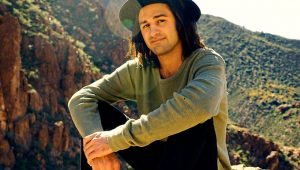 Since starting out only a few short years ago, Phoenix, Arizona native Jordan Carroll has already promoted himself with self-headlining tours around the globe. Spanning the West Coast of the United States and Canada, as well as...