FRONTMAN JACOB CADE'S 'ACOUSTIC HANG WITH JACOB FROM THE BRKN' WILL LIVE STREAM VIA THE BANDS INSTAGRAM AND FACEBOOK THROUGH THE END OF APRIL AT 6PM PST/7PM MST/9PM EST THE BRKN recently released their debut EP No. 3 via ...
I recently heard about an artist called D-Witt from Rockford, IL.  Illinois is the home of some prestigious sons who have left unforgettable marks on hip-hop's history. I'm expecting an unfiltered rebel who is unafraid to ...
As the months pass slowly into years, it becomes increasingly plain to all concerned that Danish electronic music producer, Mortinus is taking his craft very seriously. He has been extraordinarily prolific and has maintained a...
Fearless and uncompromising, Stiff Lauren is back to deliver a triumphant track about having faith in yourself no matter what. Stiff Lauren is a hip-hop artist who is no stranger to speaking what's on his mind. Since he hit t...
Phreckle$ is an independent solo artist out of Los Angeles, California. She writes all her own songs, and produces professional quality artistic music videos. A precocious talent, Phreckle$, played trumpet at 9 years old in the...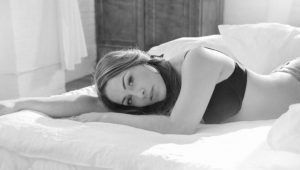 Canadian born Latin pop recording artist Nancy Diaz has been navigating her way through the Canadian music scene since 2011 with her pop single "Summer Addiction" along with official music video. Her sexy and sassy fusion o...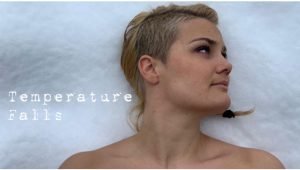 The sound and atmosphere of Temperature Falls is built around somewhat gritty, blended organic-electronic sounding tracks that hearken the listener back to earlier times. Their latest track, '1-2-3', is a seductive track th...
This song was released last Fall on his self-titled debut EP. DAYVID explains that "Same Old Feeling" was the last song written for this EP. It reflects on an old love that was like no other. "Same Old Feeling" was co-w...
How often do you get to hear a full length live album of twenty instrumental songs played on the ukulele? And what if those songs were being played by an artist considered to be one of the pioneers of the ukulele in Brazil? Som...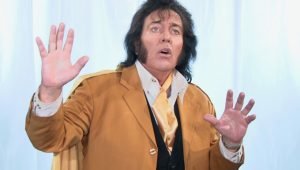 Multi-award winning international recording, movie and TV star Donny Richmond is now an inductee of 4 different music Halls of Fame. His recent starring role in the movie, "Saving Faith", released by media giant Lio...