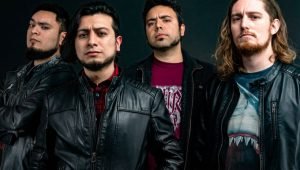 Parasyche is a Metal band from Santiago, Chile. They started out in 2011 with Matías Becerra (Lead Guitar) and Nico España (Drums) throwing around ideas, and were then joined by Nicolás Borie (Lead Singer, Guitar) a year lat...
Karen Salicath Jamali – Two Performances Set For December 15, 2018 New York City, New York – Karen Salicath Jamali is an award-winning pianist who earned a chance to play not once, but twice at Carnegie Hall on Satu...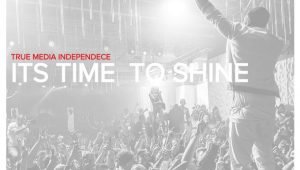 The ability to market your music is an essential skill. Without properly promoting yourself or your music, no one would know you even make music. Regardless of status or stature, administration is a great equalizer of all busin...
Italian DJ, producer and model Lord Conrad, continues his prolific run with a series of acclaimed crossover hits like "Touch the Sky", "Day After Day", "1 Minute" and "Fight Till The End". Lord Conrad has ma...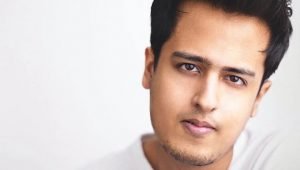 With a career spanning acting, singing, and writing, Arush Dayal is a triple threat. Originally hailing from India, Arush has seen a wide swath of the globe on his quest to hone his craft. He has studied at prestigious acting p...
Let's start of by saying that Fran Dominguez aka Forest Robots is a master at producing chilled out electronic music with heavy beats, and lots of orchestral instrumentation thrown in the mix. To call it electronic music almo...
"Ya know that you're over the hill, when your mind makes a promise that your body can't fill!", this is the line that inspired Paul Barrere to write the original version of the "Old Folks Boogie"...
Afro-pop singer Peter Okoye, a former member of the famous duo group P-Square, teams up with upcoming singer Simi for a new take on the Zombie concept. In the video, Peter, also known as Mr. P, describes how his new lover has t...
Nashville, TN – Guitarist and singer Peter Mayer of the Peter Mayer Group and Jimmy Buffett's Coral Reefer Band will perform his 19th annual Stars and Promises Christmas tour. The seasonal performance features imaginative a...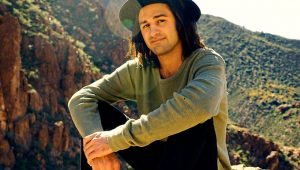 Since starting out only a few short years ago, Phoenix, Arizona native Jordan Carroll has already promoted himself with self-headlining tours around the globe. Spanning the West Coast of the United States and Canada, as well as...