Lil J & Pasty White Boy to perform at THE HARD ROCK CAFE on Thursday April 6. Music Starts at 7:00 pm Show Details: Artists – Lil J and PWB Venue: HARD ROCK CAFE – CAVERN ROOM 22-24 Clinton St. Boston, MA 02109...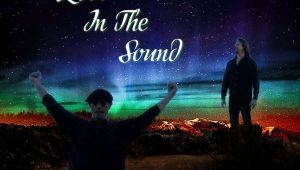 "Lost In The Sound" is an intriguing song, and a valuable introduction for the uninitiated to the wild range of talents and interests of the duo Roger Cole & Paul Barrere, and is a showcase for their musical virtuosity....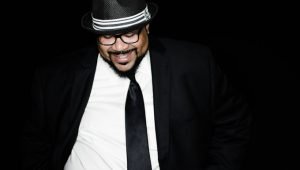 During February of this year, Hip Hop/Soul artist Kynard released his debut album "Get Thru the Day", which features the singles "Friend or Foe" and "The Weekend". Currently located in Austin, TX, Kynard was rais...
Cleveland's own THE O SOUND ALL STARS, consisting of members Baba Adetobi, Mike Harris, Romeo Maxwell, Blacknile, Humble G, and Regi Beverly, have released their 9 track album, entitled "NU WOP DOO WOP, VOL. 1". All songs...
If it isn't broke, don't fix it. Often times in the music realm, consistency is synonymous with relevance and even success. If there was one emcee underground emcee out today who embodied and personified the previous statem...
DJ Megzz is a 24 year old DJ/Producer from Raleigh NC, who produces EDM, House, and Dance music. Megzz started making music after struggling with depression and anxiety. After a thirty day rehab stay Megzz found his love for m...
Smack in the middle of his growing career JayDaReal does it: He drops a nearly perfect song. Suddenly, it doesn't matter what he has done before or what he is planning to do next. Blissed-out, sun-kissed chords shimmer like ...
Nigma is a 20 year old rapper who has a penchant for spitting over intricately styled beats and has found recent strides in cinematic sounds, creating an essence of alternative Hip-Hop. He was born and raised in Rockland County...
BhadWaiz new joint is wry, reflective, principled and questing. With never even an occasional propensity for self-righteousness, BhadWaiz is generally expressive and concerned, rather than hectoring and moralizing, on the singl...
KLiZO is the powerhouse producer of the MDK ([My Digital Kids) who just dropped the track KapG "Girlfriend" [KLiZO Remix]. Kap G is an unusual blend. On one hand, his sound — which is a raw and gritty take on the...