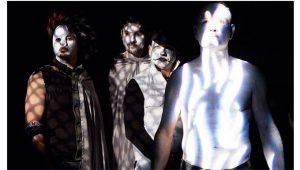 Spectacle is a new band from Los Angeles on CSG Music, consisting of independent filmmaker, Spencer Grant Brod (vocals), Murv Douglas (bass) of "PowerMan 5000", "Lords of Acid" and "Voodoo Kung Fu&...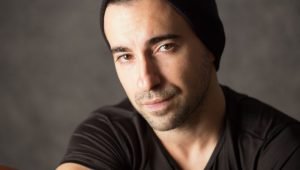 Music is a powerful thing and never is that more obvious than when you're going through some hard times. After all, there's a reason why breakup songs are so damn popular and why so many people turn to them when dealing wit...
Friends Matt, Jacqueline, Gabe and Frank, make up the synth-pop band Social Circle hailing from Lafayette, Louisiana. Currently working on a brand new release the band is promoting their self-titled 6-track EP. It combines all ...
Hero The Band follows up their debut album, "Bleach" with a refreshing new single and music video, "Play Around." The Alan Makes directed music video takes you on a trip showcasing the song's fun, ...
Them Animals, a garage rock band from Baltimore, Maryland, was originally formed in 2014 by core members Jamie Zeller (Guitar, Vocals) and Chris Stoll (Guitar), and enhanced with the addition of Chris Curran (Drums) in 2016. Th...
Let me start by saying I really enjoy Franco Esteve's work. He is a master at using music to create colors and emotions for the soundtracks he has scored. He's produced and directed commercials and music videos, but is ...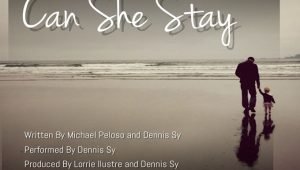 Dennis Sy is no newcomer on the block. In his over 20 year career he has seen the inside of Carnegie Hall and also played stages in Atlantic City, Las Vegas and the Mohegan Sun Casino. Moreover Dennis Sy is an award-winning sin...
Connie Harvey was raised in a small town called Halifax County, NC with a population of 1,937 according to last year 2016 census. No one know for certain or are aware of the fact that a celebrity of her statue resides in this t...
Guitarist Ian C. Bouras has scheduled several performances featuring the unique live looping method he uses to present his original style of music. The performance schedule is designed to precede and promote the release of his ...
"Tipsy Master_1" is the third single off of the upcoming mixtape "Untold Storyz". This is a collaboration project with Three60 and Stoley1st who are also two thirds of the founding team that initiated ABC (All Bout Cash...