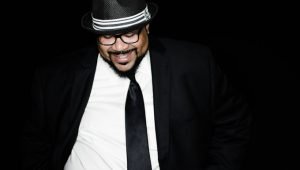 During February of this year, Hip Hop/Soul artist Kynard released his debut album "Get Thru the Day", which features the singles "Friend or Foe" and "The Weekend". Currently located in Austin, TX, Kynard was rais...
Cleveland's own THE O SOUND ALL STARS, consisting of members Baba Adetobi, Mike Harris, Romeo Maxwell, Blacknile, Humble G, and Regi Beverly, have released their 9 track album, entitled "NU WOP DOO WOP, VOL. 1". All songs...
Doc Jazz's songs are emotional, some are slow, others are upbeat, and most of the songs weave melodies through stories in a way that has you holding your breath to hear the words – then again, if you want, they can just ha...
Dondi was born and raised in Philadelphia, Pa. At the age of eight, Dr. Carlton Lake, of The Philadelphia Music Academy, recruited him to sing with his world famous boys' choir. Dondi traveled to England, Paris and Wales with...
I can't even quantify in enough words how much I love "In Two Minds" the latest video-single by British crossover band Magazine Gap. I call them crossover, because any one label, even a genre as wide as rock, is too s...
From beginning to end the new Ep, by Magazine Gap, entitled "Calling Card" distills what makes this groups' music flow as well as it does. For sure they have a well-oiled sound that is distinctive and instantly recognizab...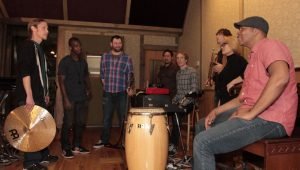 Phantom Pop is an instrumental band from Brooklyn, NY. The group combines elements of funk, soul, and R&B with the improvisation of jazz to create their own sound. Originally formed by Dave Lowenthal simply to create an alb...
In 2015 Blue Soul Ten released the debut album titled "The Unspoken Warrior", which was meant to reflect project creator Claye Greene's approach to living life with bravery and beauty. The album was a blend of Soul, ...
RnB and Soul singer-songwriter Fay Kendel is no ordinary girl – in both her talents and true-life story. Fay was born in Sierra Leone in West Africa, and was adopted by Danish Humanitarian parents when she was only four weeks...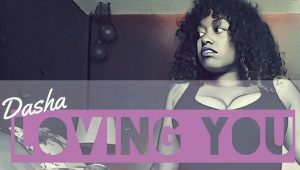 Known for her role in a season of Tyler Perry's TV series "The Haves and the Have Nots", Dasha is set to release her debut album "The Howard Roark Project", from which comes the lead single "Loving You". This trac...