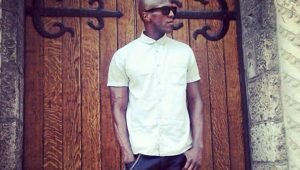 Marwan Maurice began his career in music after a successful profession as an international basketball player and realizing his heart and passion truly lives within music. His pursuit led him on a journey across the world throug...
Kjay Cavalli started creating his own melody in his 9th grade year in high school. He then joined the a group called One -Up Boyz, and later moved on to releasing a single ft. Ace Hood / Mizzle Boi, entitled "Get on the Floor...
Magazine Gap is a British rock band from London and on a particular mission: to prove that an unusual combination of their dissimilar influences can have broad appeal. The band is made up of three individuals who come from very...
Darrell McClover aka Daryl Yahudy, a former professional athlete knows that talent without discipline can only go so far. Realizing that his true heritage and roots go back to Yarushalam in the Regions of Afrika; his pride fo...
Joe Blessett is a recording artist, who tried his hand at being an entertainer and realized his own limitations. He no longer performs live shows, but he still loves creating Jazz, to RnB, Smooth Jazz and Fusion, to experimenta...
p style="text-align: justify;">Esha has grown up around music from a very young age. Her mother and father are both talented musicians and she has inherited those skills herself. Having a keen ear for music detai...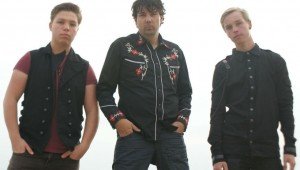 Valley Of Kings are a very soulful Rock band from the heartland of East Sussex, made up of frontman songwriter and producer Dar.Ra, Aiden Purdey and Rory Purdey, and recently witnessed that music still holds the power to reach ...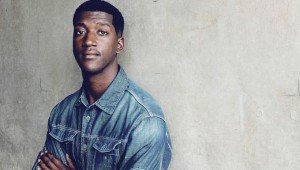 Focused on Rome Alexander's mesmerizing skillset of tender vocals and penetrating, honest lyrics, "A Song For Mama" reflects a 21st century perspective of love and relationships – in this case a love for a mother ...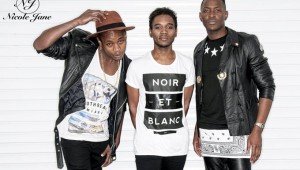 Nicole Jane is a vocal trio consisting of brothers, Jace B Carreira, Alfie-J Carreira, and Dieu Carreira. Officially forming as a musical collective in 2006, Nicole Jane capped off the year by winning the Official UK Unsigned ...
The new EP "UnZipped RnB" by Anne Marie Bush –the Danish singer-songwriter whose influences range from RnB, Motown, Soul, Pop, Jazz and Club – will drop on November 12th.  During her seven years in the US, Anne...