PnB ROCK the American artist, singer, songwriter, record producer, and actor from Philadelphia, Pennsylvania, is getting ready to set the Gas Monkey Live!, in Dallas Texas alight with his live performance programmed for 7 p.m....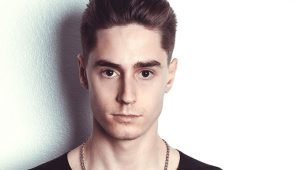 Although only a couple of years into a career as a DJ and producer, Prilho has quickly become one to watch on the EDM scene, not only in his native Portugal but across the European dance scene as a whole. "Stay" is a song w...
The Likes Of Us is a multi-genre Los Angeles duo comprised of singer-songwriters Benj Heard and Katrina Stone. The eclectic musical partnership, who have their very own venue and record/video making studio, have completed a ple...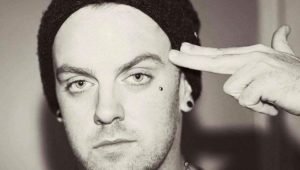 Grey Smith solidified his sound and his soul, engraving it in stone with the first track, "Fear", taken off his upcoming project, the "Ghost Notes" album. Grey, who wrote, played, sang and engineered every piece of the ...
Singer-Songwriter, Sankarshan Das, who began his songwriting career in the late 60's during the legendary love and peace revolution era days in San Francisco's Haight Ashbury district, has a written a song called ...
Subreel is a website designed to help aspiring musicians, a music hub with a goal of offering equipment reviews, how-to guides and loads of other musical information. Their writers offer decades of experience in a lot of diffe...
The two friends Jaief & Asong live in separate cities in the south of Germany but plan and execute their musical projects with producer KasAkustix in Berlin. In 2014, with a baggage of musical tastes that stretch across gen...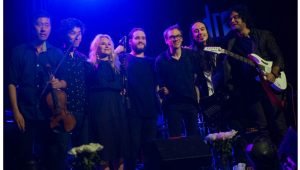 Kind readers, if you know nothing of Book Of Harmony, start here. Book Of Harmony is a 7-piece NYC based Progressive Rock band who recently released their 14 track self-titled album. As is usually obligatory with this genre, th...
Listen to the latest track "Can't Get Enough" by Earl Adamant Allen while you're reading this. Do you hear that? It's innovation in hip-hop. Adamant is a mic controller if there ever was one. His songs...
Give Steve Lieberman the Gangsta Rabbi his due: His pretty relentless. For more than 30 years, the spirited Jewish punk has worked tirelessly to make his music count for something more than cheap thrills and mindless rebellion....