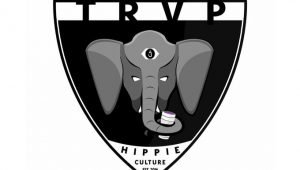 TRVP HIPPI3Z is a Canadian rap duo who just dropped their latest single entitled, "On Lock".  Listeners beware. This product has been known to blow up and cause fires in a variety of stereo systems, due to the super-hot fi...
At first as a musician, I created music, then as an A&R executive I challenged it, now as a music reviewer, I explore it.  Of the three, the latter is the most difficult. Criticizing or appraising somebody else's creatio...
Kitson Lau wears many hats – a musician, songwriter, singer and graphic designer, he is also a medical graduate. Initially without any musical background, Kitson became inspired by Norwegian record producer and DJ, Alan Walke...
Dan G.Hagerman aka Earpiphany is a songwriter, arranger, composer who writes many genres, including his latest pop-rock offering, "Ultraviolet Dreams", done with Aubrey Whitfield, a talented female music producer fr...
Emmanuel Dalmas is a multi-genre music composer from the South West of France. A company founder and high level executive in the scientific industry he started composing in late November 2016 as a weekend hobby, and continued f...
J-Carter is based out of New Jersey. Motivated by a plethora of hip-hop artists who have appeared on the scene during the past 30 years, Carter began his musical journey by writing lyrics at the age of 13. "Time to Shine", ...
Get Adam is a rapper, songwriter, and producer from Avondale, AZ who has recently released his latest single, entitled "Something" ft. Rrr Pow, a talented and soulful female singer. The track is ideal to be played at an int...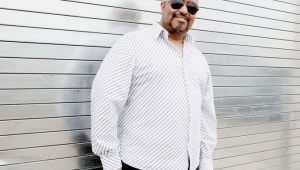 Rod Clemmons is a multi-talented R&B and Neo Soul artist from New York. In addition to being a writer and performer, Rod is a producer and the founder of Verdict Records. Totally blind since birth, Rod has developed a keen ...
The idea of the love for life captured in the beauty of a song describes the music and song writing of singer Dan Kenneth and producer and songwriter Rod Clemmons of Verdict Records. The two have proven that anyone can prevail ...
"Fusion to Love", the latest album by Ellis Hadlock, is seven tracks of layered pulses, melodic vibrancies, and foundational grooves that evoke a human expression of awe-inspiring vastness that stretches the very fabric of ...