Posts Tagged 'The Gangsta Rabbi'
The music market desperately wants artists placed in a box. Steve Lieberman (better known as The Gangsta Rabbi) doesn't even want to be in the market, never mind in a box. All this time I'm desperately trying to find a ge...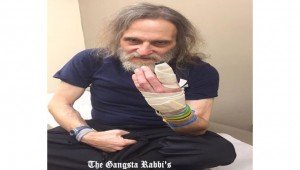 I'm a Steve Lieberman 'The Gangsta Rabbi' fan. Consider the fact that this is only the second release of Steve's that I have heard, having just recently reviewed his "Terminator V617F" album. What attracts me ...