Posts Tagged 'Tjuan Benafactor'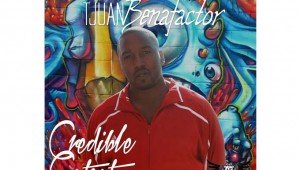 Antjuan Washington aka Tjuan Benafactor, the Pittsburgh-based hiphop artist whose production and songwriting skills are well-known in the underground industry, has released his latest 6-track project, The Credible Content EP....
Tjuan Benafactor is a hip hop artist and much more, working behind the scenes throughout the entertainment industry in many capacities. The event promoter turned national recording artist feels his success stems from the basic ...
Ruben "Mob Boss"Trammell hails from the east side of Detroit,MI. MB is currently the CEO of his own label which is OutCold Entertainment and distributed by Arucca Flyboy. Mob Bo$$ is a producer/rap artist/songwriter...
Kathouze Records/ Arucca Records Presents Tjuan Benafactor and D.Drama on their double sided single release, GO – D.Drama feat Tjuan Benafactor, Produced By Flowlavah, and I KEEP – Tjuan Benafactor feat D.Drama, Pr...
Exactly how Tampa Mystic- Team Bigga Rankin & Cool Running DJs were able to assemble so many credible emcees to endorse INDUSTRIES MOST WANTED (Gettin Money Edition) hosted by Uncle Murda is anyone's guess. What is cl...
Ricardo"RIC-A-SHA" Stuvaints is an American Rapper from Mckeesport Pa. Earning his stripes in the streets before embarking on a music career is at the heart of Ric-A-Sha's drive and embedded in the heart of hi...
Antjuan Washington aka, or better known as Tjuan Benafactor, is an upcoming artist in the Hiphop, Rap and R&B genres. His talent, passion and drive has helped Tjuan become a notable producer and award winning songwriter in ...
Antjuan Washington, better known by his stage name Tjuan Benafactor, is a national recording artist currently signed to his own imprint Arucca Flyboy and distributed by Island Def Jam. Tjuan is based out of Pittsburgh,PA. It&...