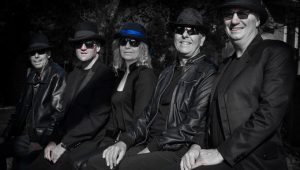 Free From Gravity fill space with such perfection. It seems every beat, every syllable, and every phrase is calculated and prescribed just the right instrumentation and fill. Not every gap is filled with predictable guitar stru...
I can't even quantify in enough words how much I love "In Two Minds" the latest video-single by British crossover band Magazine Gap. I call them crossover, because any one label, even a genre as wide as rock, is too s...
KYROS (known as Synaesthesia 2012-2015) formed in 2012 in London, England and consists of Adam Warne on lead vocals and keyboards, Joey Frevola and Sam Higgins on guitar, Peter Episcopo on bass guitar and Robin Johnson on drums...
From beginning to end the new Ep, by Magazine Gap, entitled "Calling Card" distills what makes this groups' music flow as well as it does. For sure they have a well-oiled sound that is distinctive and instantly recognizab...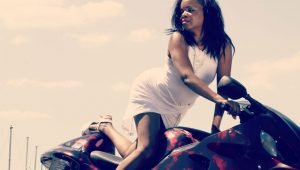 Tra Cee recently went on to her second visit to the UK and Phoenix FM (she was on the show back in February) this time to record a short film and video for her new upcoming track, "Conversations", in London. In a whistle...
Magazine Gap is a British rock band from London and on a particular mission: to prove that an unusual combination of their dissimilar influences can have broad appeal. The band is made up of three individuals who come from very...
"Rainbow's End" is a 12 track concept album by Hollow Water, made up of Huw Roberts (Guitars) and Alan Cookson (Keyboards). For the first time Hollow Water have brought in a vocalist, Mark Lock, who has sung the songs wri...
The five-piece alternative rock band from Manchester, England – The Gas Panic will be at the Rebellion Bar, 2b Whitworth Street West, M1 5WZ, Manchester, UK on the 4th June 2016. Start time is set for 7pm will the end tim...
Sonificade are a new 4-piece alternative indie-rock band based in the Midlands, UK, born out of two previously successful bands – The Procession and LuckyNumberOne. The members comprise James Best – (Vocals & Guitar...
Wakefied-born artist alexthomasdavis is a prolific singer-songwriter, to say the least. The once-upon-a-time footballer, capable of scoring 15 goals in 3 games, exceeds in everything he does.  The UK–travelled lad has publis...