Posts Tagged 'Video Review'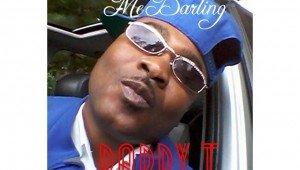 Daddy T is Hip Hop, Rap, Reggae, Dancehall and R&B artist from Bridgeport CT, United States who emerged during the late 80's. Daddy T was born Mark Reynolds and was also previously known as the Dutty Foreigner. In the lat...
Ray Banks is a 17 year old unsigned hiphop artist from Brooklyn New York. He takes pride in his unique style and knack for manifesting creative ideas. He can spit at the highest levels of lyrical ability while also being able...
New UK Hardcore duo, N-Sane & Scotty D have linked up with filmmaker Luke Prince to unleash their first music video to an ever growing fan-base. This new release comes hard on the heels of their successful debut, and free t...
A couple of months ago we reviewed and praised the great mix of Country Rock, Bluegrass and Straight Rock, from Fullerton CA's Jagermeister Sponsored band, Post Trauma. Now the boys are back with the brand new video relea...
The one thing that becomes clear is that Jacko Poli is patently incapable of making sub-standard music, as we watch the video of the song "Dance," taken from his debut album, "The Chords For No Noise". T...
High Standards are a group of 4 musicians, who were all born and raised in Suffolk in a town called Ipswich. Some of them were childhood friends, and all attended the same High School where they first started making music and s...
Chasing Colors began with two brothers who were heavily involved in music their whole lives, beginning with their parents who are music teachers. Chris Leslie (guitar) and Brandon Leslie (drums) came up with a new idea for a ba...
"Jang" is a project by music artist Nick Stanifer from Sacramento, CA and that's already a guarantee of extremely free spirited and eventful music. Jang have just released a double video featuring the songs, ...
Kei-shon-son is moving his game up real fast, day by day and step by step. He is not leaving anything to chance. The man's a hard worker. We've been following his musical career for a while. Reviewed his album relea...
French singing artist Solveig, who during the month of February, had a great review from our sister indie music magazine Jamsphere, is back with her first official video of the single, "Bienvenue." Yet again this mu...