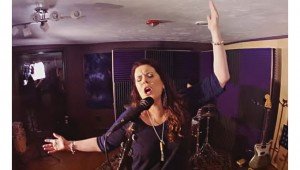 Cyndi Creswell Crook's music could typically be labeled alternative rock or simply rock. In truth Cyndi's music is neither; her music has its own genre, earmarked by poetry, passion, keyboards, guitars and percussion, used ...
"Atomic Thrust" is the lead single from the album of the same name, by the velvet-clad, Melbourne-based gentleman, Oliver Clark. Forging a vocal style strongly recalling a mix between the classy but gritty raw power...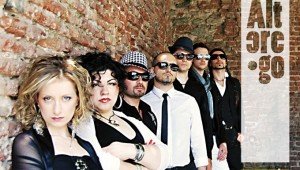 Alterego Vibe's latest single release "Coming Back to Life" has already stirred up early interest amongst fans, established music blogs, websites and critiques- Now they have a music video to accompany this success. Their...
Noa Opdebeeck was born in Antwerp, Belgium. She released her first English-language album, "NoaNeal – Naked on the inside" during 2003. In early 2008 she toured the United States, Mexico and Thailand with hundreds of ...
"Bring Me Back"  – The Video! Rome Alexander's one of a kind music style has been very well received and one week after the release of his previous two singles "Crush" and "This Thing We Had," both re...
Dami Im on The X Factor Australia 2013 was certainly the best singer in the cast. Her versions of Mariah Carey's "Hero" and Prince's "Purple Rain still causes the hair to stand up on the back of my neck, but what Dami...
Bro5 was just voted 2014 Best Band in the Tri-State by #1 radio station Power 95 WPLJ 95.5 FM listeners.  Their anti-bullying video "Bruises" (http://www.youtube.com/watch?v=xNpTjL6KWgs) is getting noticed and played on VH...
The singer- songwriter Gabriel Biase aka KMillion was born the 21st November in Pocos De Caldas, Brazil.  At 6 years of age he moved to the United States with his father and brother. Both of them strongly encouraged him to fo...
Chicago music artist Sarantos, has just released his 5th song in the series that will make up his new album, and more importantly raise money for charity. As anyone who follows out magazine regularly already knows by now, Saran...
E-Newt is an unsigned artist from Oklahoma who reaches out to many audiences with many concepts and bright ideas fueled with soul and pain. His mixtape, "Tragically Beautiful" is not about the bling, bling, violence, disres...