Don Life Grizzly is shaking up the hip-hop scene with a new, exciting single titled "Upperhand". The song is endowed with the warmth of the old school and the punch of contemporary rap, making for a unique twist. Do...
ESP EVOLUTION is sending the world a message of hope, freedom and unity in their song 'WISHING ON A FALLING STAR'. This duo consisting of music producer and guitarist Overdose and singer and songwriter The Lady Capri, are h...
"Da Dee Dee" is now available online on all major media platforms, including iTunes, Spotify, Tidal, and Amazon Music. This new hit track has an EDM festival feel to get music lovers summer ready. "Da Dee Dee&...
South Florida's Prince Peezy & Lala Chanel are ready for success, and they want you to know it. The Broward County, Florida Hip Hop & R&B duo is creating a strong buzz with the recent release of their video "Shi...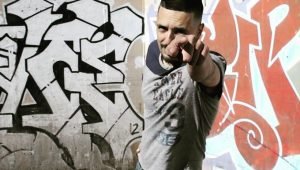 Justin Bacik aka Hefe Heetroc aka Wez Nilez aka 27 SAVAGE was born in Rochester, NY. Hefe Heetroc has been in the underground hip hop game for a long time under various guises. If you haven't heard of him, it's because he r...
REPOSING JAY is a member of the label WiseguyEnt and a stand out artist originating from and representing Dallas. His musical content consists of consistently well-versed conscious compositions! REPOSING JAY is an authentic MC ...
With a respectable catalog and dedicated work ethic, Kilo M.O.E is able to keep his name among indie music's heavyweights. Produced by ATL's Chinaman, "Rambo" features Chicago/Milwaukee artist Cyco Thah Urchin riding sh...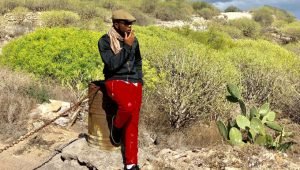 As a child growing up in Nigeria, NazB was surrounded by the music of his native West African homeland. With members of his immediate and extended family playing instruments and singing, music was a part of his upbringing. His ...
J-Carter is based out of New Jersey. Motivated by a plethora of hip-hop artists who have appeared on the scene during the past 30 years, Carter began his musical journey by writing lyrics at the age of 13. "Time to Shine", ...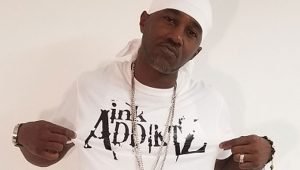 From River Head, Long Island, NY by way of Elizabeth City NC emerges Jimmy Bones and his long awaited Single, "Goin In" Feat. Ms. B now available on ITunes, Spotify, Amazon, Apple Music, and Google Music worldwide Jimmy Bon...