AKASH is an 18-year-old Indian Hip-Hop/Pop artist from New Jersey who a couple of months back rolled out his 10 track album "Rooftop Vibes". AKASH penned all the tracks and called in a crew of talented producers including D...
Cris Marshall is an American Country Music Artist raised in a musical home, the small town of Haslet, Texas. He received his first drum set from his father at the age of two and by 8 he was playing his first guitar. In his teen...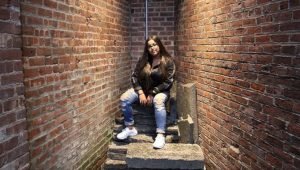 LOS ANGELES, CA – Long Island, New York is home to 16-year-old singer Alyssa Colón. Since beginning her musical journey at age three, Alyssa has never stopped singing to her own beat. When asked about the inspiration behind ...
Growing up in a home where he was inspired by his father, an accomplished jazz guitarist, Mark Senger began teaching himself to play guitar at 7 years old. His early musical influences were Eddie Van Halen, Steve Vai, Joe Satri...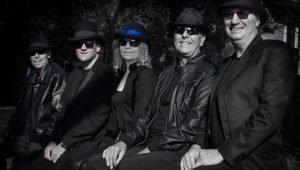 I'm not sure about how much a mature, well-oiled and well-travelled band can improve or grow artistically and technically, but this is exactly what UK band, Free From Gravity, have achieved on the brand new album "Step Into...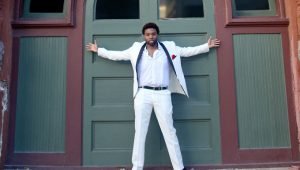 Martell Lacey is a pop, R&B and soul singer, songwriter and actor from Houston. His early roots were in gospel and he cites artist like Michael & Janet Jackson, Stevie Wonder, Whitney Houston and Luther Vandross as his ...
Jo Potter picked up the musical bug at the age of three and has since become a critically acclaimed singer, songwriter, award-winning flautist as well as a hack guitar and piano player. She has performed at many major events ar...
Klef Mikaydo who previously went under the moniker G.Klef, writes and produces all of his works, which he releases through his independent label EliteStar Empire. The Californian artist who started to compose music at the age o...
American recording artist and songwriter, Melissa B. has joined forces with composer and a music producer, Juan Cristiani, who has worked with many Grammy winners, to create a pop song inspired by Disney's music, entitled "...
Originally from a small town in Mexico, TLUXX is an EDM DJ/Producer currently based out of Los Angeles. When in 2012, a health scare forced him to give up his dream of a career in major league baseball, he turned towards music ...