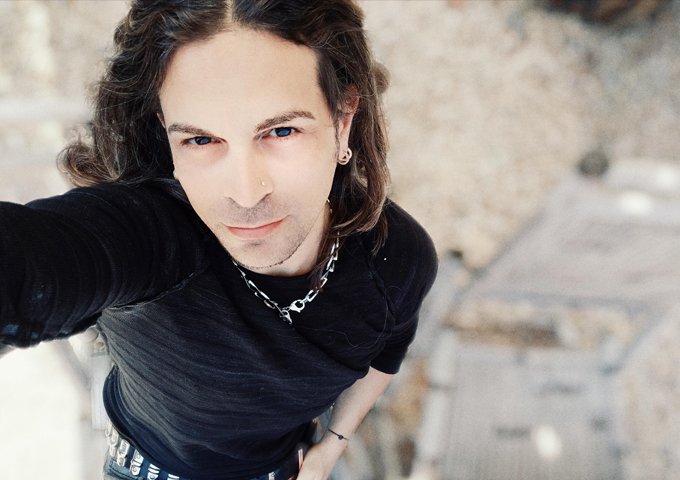 Mauro Lamanna is intensely focused on both musical and production values – dynamic mixing, organic instrumentation, analog synths, electronic refinement, and all sorts of aural building elements that sound best in high-quality systems. In short, Lamanna is an artist that should appeal to fans of beautifully arranged, stunningly performed, and meticulously produced music. Mauro Lamanna is an Italian musician, songwriter, producer and sound engineer, who began studying piano at the age of 4. He plays all the instruments, and takes care of all the phases of his productions – from recording to mixing and mastering.
His all-round talents show up strongly in each of his projects, and his latest single "Flashback", is no exception to the rule. "The song," explains Lamanna, "has been in development over seven years. Initially born as a simple arpeggiated guitar turn, it found its way along a path of second thoughts and small steps." Considered one of Mauro Lamanna's most intense songs, "Flashback" explores the feeling of the inevitability of betrayal.
"Those who are betrayed suffer from losing the person they love," elaborates the songwriter, "but they also feel stripped of their intimacy, as if someone had violated the most secret part of their personality." Mauro Lamanna's natural songwriting talents with, matched with his warmth as a producer and one-man cast of brilliant instrumentalists and vocals, make every moment on "Flashback" a joy to behold.
From an arranging and producing standpoint, Mauro Lamanna hit all the proper marks, creating plenty of dynamic surroundings to make the core of the song feel more than a simple expression of superb technical musicianship. The melancholic tenderness and sublime beauty of Mauro's vocal tone and range, further elevate the aural fulfillment of "Flashback".
The kind of feeling a meticulous artist like Mauro Lamanna brings to his music is highly important, in its communicative potential on a broad level. The essential beauty of music is that it allows people to share their emotional experience, conveying the hidden depths of themselves to another person they have never met before. An art Lamanna has perfected with sensibility and grace on "Flashback".
The song contains some exquisite bass and guitar parts. Honestly, "Flashback" is a soundscape that builds and builds, adding subtle layers to the point where only the extremely sensitive will really detect the true genius of the crisscrossing, and spiraling movements of the guitars and keys. Mauro Lamanna has a level of creativity that goes somewhere few take the time to go to anymore.
While most modern music creators pursue instant gratification tools, Lamanna searches for those elusive emotional and mood manipulators par excellence, present only in truly great musical compositions. The result is a track that is sonically illuminating and profoundly exhilarating, despite its somber lyrical theme.
The single "Flashback" by Mauro Lamanna combines the qualities of songwriting and musicianship with his refined skills for arranging and production. It's got an overall sound that is both classic and modern. It's a natural evolution of an artist whose career is marked by his originality and creativity.
OFFICIAL LINKS: WEBSITE – INSTAGRAM – FACEBOOK – TWITTER