Basslager is a young electronic music producer based in St. Louis, Missouri who specializes in creating intricate tracks with an emphasis on timbral, rhythmic, and melodic complexity. Basslager has been a student of music for m...
The New York-based hip-hop artist, John "Akillezz" Arvanitis has already developed a substantial fan base.  He began at an early stage in life; as a seven year-old elementary school student, he started writing poetry, a cr...
Eddie Fuse is one of the greatest emerging well-rounded artists to come out of Detroit. He sings, writes and rhymes. Fuse, whose real name is Arnold Timmons, was born in 1984 in Detroit, Michigan. He started rapping at the adol...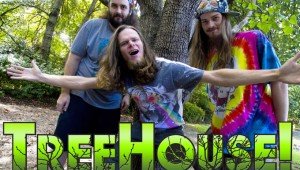 East Coast Reggae Jam Rock band, TreeHouse! formed in 2010 in Myrtle Beach, SC, with members, Jeremy Anderson on vocals and guitar, Matt Link on bass, and Trey Moody on drums. TreeHouse! spearheaded its own original local foll...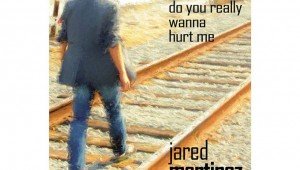 Jared Martinez is an LA-based songwriter with a truly unique attitude and sound. Although the commonly associated picture in a listener's mind when it comes to singer-songwriter is a lonely guy standing in a bedroom recording...
With the release of his latest E.P. Boxing The Girl, Domino Grey reaches the end of his Butterfly Affect Series. This arc of music includes instrumentals that swing from pure listening vibes to house-inspired party tracks. We s...
Electronic Music producer, Domino Grey from New York, has influences that range from HipHop to Deep House. He is part of a group that releases instrumental music under the name Fallout Shelter and producing records as Drew ...
TRADEMARK was founded in 2005 by lead vocalist and front-man, Charles Derrick. From 2005 to now, TRADEMARK has been blessed to be able to go from a small local band to a Southeast regional band under the direction of Charles De...
Jessica Shores is a singer and songwriter that has, from an early age, has been obsessed with music.  Born September 26 1985 in Long Beach California, Jessica spent her formative years with her family in Orange California. Je...
At the beginning of September Jamsphere positively reviewed Jacko Poli's debut album, 'The Chords for No Noise', which Grant Henderson began producing in the Spring of 2011, with the talented multi-instrumental...