Born in New Orleans, Louisiana, Barry Molett has been in tune with music for as long as he can remember. He always had an ear for a beat until a friend told him that he had a style and delivery that should be heard. "I come from the big Easy where we dream big and go hard. You can make anything happen if you put your mind to it," says Barry Molett.
Can you tell us a bit about how you got started in the game, and when you began to take it seriously?
Barry Molett: Well it all started when I was about 17 years old, in New Orleans Louisiana. We were at school free styling, and lot of my friends were like: "bro you're nice." It was history since then. Moved to NYC in 2008 and the rest is history.
Do you handle both the songwriting, and beats on your songs, and do you collaborate with different producers?
Barry Molett: To be honest I don't write. On most songs I've collaborated with different producers in the U.K. We literally just go in the studio, they play some beats and I just freestyle over the beat.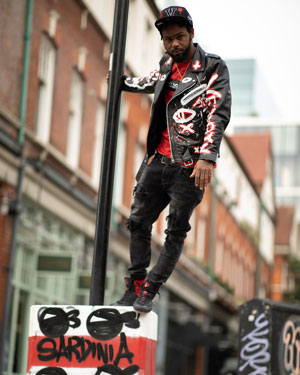 Who were your first and strongest musical influences that you can remember, and who are you listening to right now?
Barry Molett: LiL Wayne, JAY Z , SLIM SHADY, DR DRE, SNOOP DOGG, TUPAC, BIGGIE , SOULJA SLIM, MASTER P , NO LIMIT, CASH MONEY , and DIPSET. Right now, I'm listening to Lil Baby, Davido, Whizkid, Skillbangs, Popcaan, and Drake.
What do you feel are the key elements in your music that should resonate with listeners?
Barry Molett: That I rap about the stuff that I've been through and things people can relate too.
For most artists, originality is first preceded by a phase of learning and, often, emulating others. What was this like for you? How would you describe your own development as an artist and music maker, and the transition towards your own style?
Barry Molett:  In the beginning, I was just finding myself, and style. My style is very unique and I don't follow others' waves or styles, because I don't write any lyrics. Well I would, but I'm still growing as an artist I would say.
What's your view on the role and function of music as political, cultural, spiritual, and/or social vehicles – and do you try and affront any of these themes in your work, or are you purely interested in music as an expression of technical artistry, personal narrative and entertainment?
Barry Molett: Well I would say on the political side music is definitely a tool also on the cultural depends how you use it. In my work I just try to be me, and speak about things I've been through to give hope the youth. I take music as an artful way to express yourself through words.
Do you write a song with current musical trends, formulas or listener satisfaction in mind, or do you simply focus on your own personal vision and trust that people will empathize and vibe with your sound?
Barry Molett: I just go with my own personal vision really.
Could you describe your creative processes? How do usually start, and go about shaping ideas into a completed song? Do you usually start with a beat or a narrative in your head?
Barry Molett:  Well first, it's just a beat, then I go from there.
What has been the most difficult thing you've had to endure in your life or career so far, and how did you overcome that event?



Barry Molett:  When I was thirteen, I was shot by a stray bullet in my home town, but I'm here today, blessed.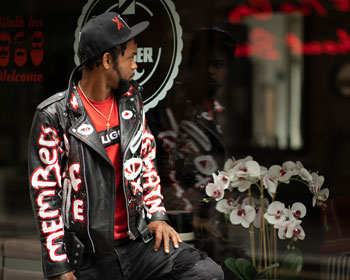 On the contrary, what would you consider a successful, proud or significant point in your life or career so far?
Barry Molett: I would say that is when I started really focusing on my talent and skills and taking them seriously.
Putting aside any accolades or criticisms that fans, the industry, or the media may afford your persona or music, is there anything about you or your music, you think people may overlook, underestimate or misunderstand at all?
Barry Molett: Yes, maybe that I don't write music also that I'm a very hard worker in anything that I set out to accomplish.
You are also involved in V.E.D.A.Y.N. clothing. Could you tell us a little about the vision behind that project?



Barry Molett: It's my brand, that I created in 2019 in NYC. It's a luxury fashion brand that I created with the concept of having custom one of a kind designs that would bring people from all walks of life together, with each design being one of one.
With social media having a heavy impact on our lives and the music business in general, how do you handle criticism, haters and/or naysayers in general? Is it something you pay attention to, or do you simply ignore?



Barry Molett: I don't really pay attention to people on the internet really. If its negative feedback you just ignore it and move on.
If you had a choice to collaborate with any acclaimed international artist or producer right now, who would you choose, and why?
Barry Molett: I would say Lil Baby because I feel like we come from the same environment growing up.
Could you tell us something about your latest musical project, and what the highlights are to watch out for?
Barry Molett: I just droppd some new music on Spotify. My page is BARRY MOLETT. Just dropped a track called HELLOO you should check it out.
Do you have a personal favorite track amongst those in your catalog that has a specific backstory and/or message and meaning very special to you, and why is it so?



Barry Molett: Yes, it's the aforementioned track called HELLOO. I got the inspiration from Slim Shady for the track.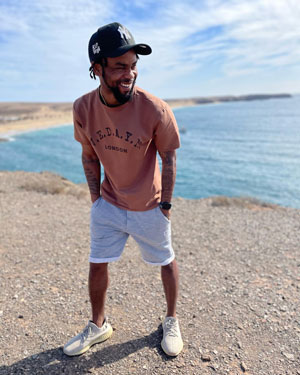 Creative work in a studio environment, or interaction with a live audience? Which of these two options excite you most, and why?



Barry Molett: Both, because there is nothing like a live audience, and the studio is just a magical place really.
Do you have a favorite motto, phrase or piece of advice, you try to live or inspire yourself by?



Barry Molett: Its "No matter what, just know things could be much worse."
How essential do you think video is in relation to your music? Do you have a visual you could suggest fans see, to get a better understanding of your persona and craft, or will you be working on something new soon?
Barry Molett:  I have a new video dropping on my YouTube page VEDAYNTV soon. I think that video is good to give people a view of my vision.
What do you find most rewarding about what you do? And do you have a specific vision or goal set in your mind that you would like to achieve in the near future?
Barry Molett: I find making music is something that is needed, and people will always love music as long as it's good.  The future for Barry Mollett is to sign to a major label, put out great work, and open up a few clothing shops.