Atlanta, GA – The remarkable artistry of entertainer Toni Redd is showcased once again with her latest song release, "Underneath My Skin" from her album "Her Reddness". Her dynamic powerful vocals are laid expres...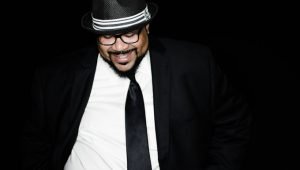 During February of this year, Hip Hop/Soul artist Kynard released his debut album "Get Thru the Day", which features the singles "Friend or Foe" and "The Weekend". Currently located in Austin, TX, Kynard was rais...
Cleveland's own THE O SOUND ALL STARS, consisting of members Baba Adetobi, Mike Harris, Romeo Maxwell, Blacknile, Humble G, and Regi Beverly, have released their 9 track album, entitled "NU WOP DOO WOP, VOL. 1". All songs...
J-Hen is an R&B/Hip-Hop recording artist from the Dallas metroplex area, who grew up listening to such idols as Michael Jackson, Timbaland, Luther Vandross, and Marvin Gaye to name a few. He has since fused the concept of r...
British Born and raised in Barbados, Benny S has been writing and singing much of his life. All the songs on his album were lyrically written, vocally arranged and performed by Benny S. His hit song "Victim Of The Game...
From beginning to end the new Ep, by Magazine Gap, entitled "Calling Card" distills what makes this groups' music flow as well as it does. For sure they have a well-oiled sound that is distinctive and instantly recognizab...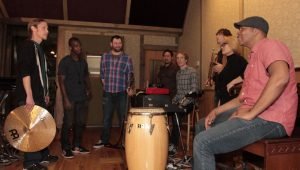 Phantom Pop is an instrumental band from Brooklyn, NY. The group combines elements of funk, soul, and R&B with the improvisation of jazz to create their own sound. Originally formed by Dave Lowenthal simply to create an alb...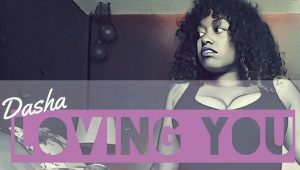 Known for her role in a season of Tyler Perry's TV series "The Haves and the Have Nots", Dasha is set to release her debut album "The Howard Roark Project", from which comes the lead single "Loving You". This trac...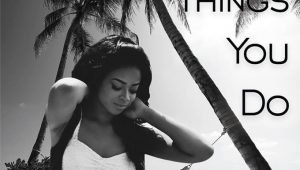 When Allianza first signed with Ace Spin Records, she brought with her a maturity behind her years, taking provocative soul songs to a whole new level. Her style was stripped down and organic, making critics compare her to A...
L.Rucus (@LRucus ) – Do Ya Dance Ft. Marley McNealy (@MarleysMusiq). Vallejo Hip-Hop R&B artist L.Rucus enlist the help of Singer-Songwriter Marley McNealy in his latest release "Do Ya Dance" Now Availabl...