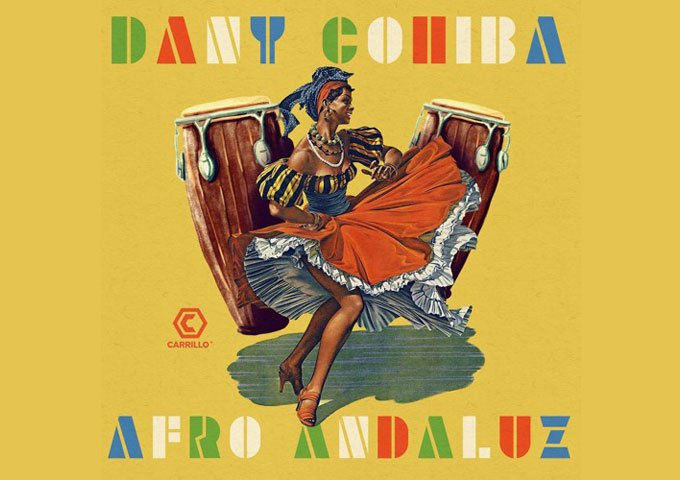 Supported by DJs and producers like Carl Cox, Paul Oakenfold, Umek, Bob Sinclar, Stonebridge, Eric Morillo, Tocadisco, Roger Sanchez, ATFC and many others, Dany Cohiba born Daniel Altadill Llort, in Barcelona (Spain), has been working as a DJ musician and producer – at home and abroad – for more than 30 years. He has produced more than 200 songs, CDs, Albums, compilations and remixes. Dany's remixes and collaborations include working with Cher, Crystal Waters, Deep Purple, Jessica Sutta (The Pussycat Dolls), Steve "Silk" Hurley, DJ Skip, Snoop Dogg, Eddie Amador, Ron Carroll, Dave Stewart (Ex Eurythimics) and many others.
Dany Cohiba plays as a resident DJ for parties, big clubs and labels, like Hed Kandi and Ministry Of Sound, while he is also a creator of sound libraries for Loopmasters, such as "A Journey Into House" or "Groove Weapons", and for the Native Instruments brand, Sounds.com.
In 2020 his album "A World of Hopes" appeared on the best albums of the year list for Traxsource. March 26th will see the release of his brand new album "Afro Andaluz", out via the independent Carrillo Music label.
On his latest original song mix, we see the slick and groovy side of Dany Cohiba's producing. Sure, connoisseurs will probably be familiar with Dany's expertise and stylistic mixing but you'll hardly mind hearing them again. And for the younger listeners who might've come across Dany Cohiba for the first time, "Afro Andaluz" offers an insight into the style and professionalism that shapes both the producer and the music itself.
The mixes draw mostly from Latin and house flavors, as Dany injects gorgeous Spanish guitar melodies into flourishing and complex percussive arrangements. I'm not sure if there is officially, a genre called Latin EDM, but if there was, this would be it. Apart from the acoustic guitar which dominates the tracks, Dany Cohiba also infuses resonating vocal extracts into tunes like "Peruano En Sierpes" and "Noches De Triana".
However this is principally an instrumental album, and as such is delight. The beats and rhythms are continuously infectious and unstoppable, flowing from one song to the next, in a four-to-the-floor paradise. You could put this album on repeat and dance for days on end. The beauty however – and this is unusual for just any dance album – is how much melody Dany Cohiba has sunk into these tracks.
From "Flor De Azhar", to "Las Marismas", "Raizes Gitanas", "Pepe Y Candearia", and "Matalascañas", the guitar melodies are thoroughly fleshed out, adding not only texture and tone to the tracks, but also inducing a powerful mood for each.
This happens when dance producers like Dany Cohiba reach the next level in their careers. When the art of filling a dance floor has already become second nature to them. They go beyond the beat to search for musical and sonic embellishments that take the EDM experience to a higher plateau, driving the listener to engage all of their senses.
On "Afro Andaluz", Dany Cohiba achieves that sublime status almost effortlessly, with 10 original mixes that will lock you into a thrilling Latin dance experience, and hold you there until the very last note.
Important dates for "Afro Andaluz" – Preorder: March 26, 2021 – Traxsource Exclusive: April 2, 2021 – Everywhere: April 16, 2021
Connect with Dany Cohiba on INSTAGRAM