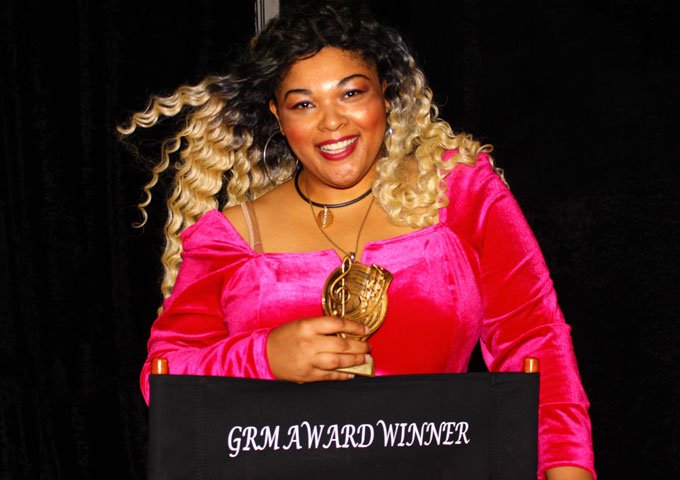 From "Dedicated" (2009) to "Still a Rainbow" (2018), "Stop" (2019), "Damaged" (2019), and "Lovely" (2020), to "It's The One" (2020), "Diamond Tears" (2020) and "Get For It" (2021), the award-winning singer, pianist and actress from the San Francisco Bay Area, and recipient of My Music Block TV Awards, Eye'z, keeps building her brand. She has knocked down the door and stepped into the conversation of who to know in R&B/Soul and Pop. Top to bottom, her catalog is everything any hype claimed it is, and then a whole lot more. Her music comes from a soulful, honest place, which adds to her relatability on records. She enjoys having her independence and the freedom to control her own space, and it comes through in her music.
Eye'z's catalog explores love, sex, pain, hope and empowerment, and honestly comes off as an exploration of self and all the factors that play into the coming together of the person Eye'z is depicting to listeners. One of the most beautiful aspects of her music is the way she blends the power of her individuality as a woman, and the understanding of her craft as an artist.
Only a few listens is necessary for any real music fan to realize how outstanding, soulful and poignant Eye'z's music is. Every song in her catalog is a winner, with Eye'z's voice and tone changing throughout, showing her skill, versatility and power. It's her voice matched with vivid, relatable storytelling that connect with fans. She makes music for the everywoman and everyman to vibe and chill to.
Eye'z's talent is more wide ranging than existing solely as an engine for pop anthems though. And many of her songs deal with self-confidence, relationships, and love than anything else. The lines between the Neo-Soul styling and that of R&B are certainly blurred and difficult to distinguish, in smooth and soulful tracks like "It's The One" and "Fadin". Truthfully, each song in Eye'z's catalog is as important and as innovative as the last, and each could be dissected at length.
Eye'z's affinity for organic sounding instrumentation in opposition to an electronically-driven motifs has come to dominate her songs. Listen to how she uses the piano on "Damaged" and "Still a Rainbow", to give the tracks a superior and warmer feel. "Stop" is a feminine exhibition of self-determination and independence in the face of abuse, the likes of which has marked the careers of some of music's most important woman.
Women in the industry are starting to be more themselves and this is producing wonderful music when you give it the chance it deserves. Eye'z knows how to and where to place inflections that give her songs life. Letting the tracks breath and knowing when to stop singing, is another thing she does well and shows professionalism in her craft. It is very easy to get lost in her voice. Showcasing full talent seems like a lost art sometimes, but this is not the case with Eye'z.
It is true that nothing is perfect but her music reaches as high as her high notes on her projects, which is an indication of how good it is. Along with great vocals Eye'z gives us top notch music that feels real and not too glossy. She speaks her truths and always gives us something honest and relatable to listen to.
Connect with Eye'z on her websites, streams and social media: https://linktr.ee/mseyez