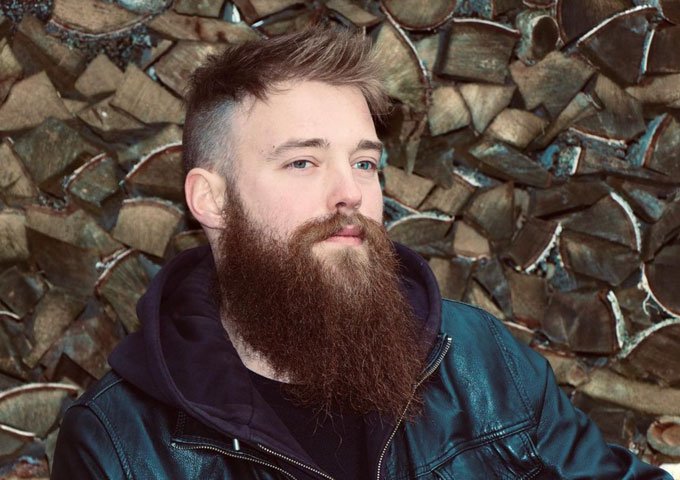 Born and raised in Sweden, in the countryside outside Värnamo, Joel Olofsson wrote his first lyrics and came up with his first melody when he was around 10 years old. Around that time that he also started playing guitar. Joel's musical career began with the release of his first single "For You", while he reached the county final in the "P4 Nästa" competition, with the song "It Will All Be Fine". Much like 2020, this has been another terrible year filled with trials and tribulations for humanity, but throughout its duration there's been small glimpses of greatness from the music industry. Enter the beautiful baritone voice of Joel Olofsson.
His latest single, entitled "Let Me Carry You" is a wholesome song about the discovery, journey, and destination of love. The mighty-voiced Joel Olofsson is both dynamic and dynamite in his emotional performance.
He sustains such quality for the duration of the track, which is wrapped-up in the warms strains of the acoustic guitar and gentle percussion. Behind him, the tune is deepened by the hand-in-glove harmony, ass it plays to very comfortable, mid-tempo, acoustic territory.
There's a noticeable warmth to the jangly groove, complete with equally well-mixed bass and low-end drums for added comfort. The single aims high when it reaches for deeper complexities in the composition, and though certain differences are subtle, they make a huge difference.
Though you don't need the deeper compositional details when you have a talent like Joel Olofsson at the front of the microphone, those lyrical and musical nuances move the song to another, higher level.
Joel Olofsson melismatic flights on, and towards the choruses, never feel showy; they flow logically from the previous moments when he's more restrained. The production allows Olofsson to lay back or push forward within the arrangement that doesn't have any gimmicks, only great playing and plenty of space for that big voice to fill. An artist who needs no frills, Joel Olofsson always succeeds on the strength of his vocals and his songwriting.
Throughout "Let Me Carry You", Joel Olofsson presents himself as a truly empathetic character, a man who can't help but cling to his sentiments, and a soul-searcher whose lucid dreams of sincere love feel utterly convincing.
This song features the kind of simple yet illustrative songwriting and heartfelt vocal performance that is guaranteed to leave you with an emotion. And that probably is Olofsson's greatest gift: his singular ability to craft songs from the ground up that make you truly feel something.
The science of singing aside, Joel Olofsson also understands the science of extracting emotional responses in listeners. With a deeply soulful voice colored with strength and range, Olofsson is a mesmerizing vocalist, to say the least.
His voice is one that captivates you immediately as he sings about making it through life with someone who truly loves and supports you right until the end of your days, both through the good and the bad times. Quite frankly "Let Me Carry You" is flawless. Joel Olofsson shows himself to be a master of his craft.