Jon Boutin is an American singer/trumpet player now living in Germany. He has been the touring trumpet player for Gold record holding rock band BROILERS for the last 10 years. Boutin has now released his debut solo album of original music, entitled "Finally", which comprises the varied styles he has played over the years, such as jazz, rock, pop, and musicals, etc. To listen to the album is to experience a rollicking and vibrant sound equally at home in a live club setting or a decent set of headphones. This aesthetic is turbo-charged by Jon Boutin's performance ability to emote songs with a vocal register that oozes resonant intensity. The tight electricity of the playing hints that the wheels could come off at any time, but just when it seems to do so, Boutin switches to a soulful downtempo soundscape to enchant the senses.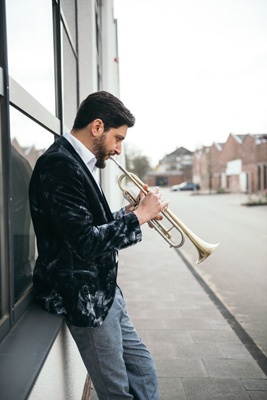 The album wastes no time, jumping straight into the chugging and eloquent sweep of "The Time Has Come". Fiery guitars, rolling drums and runaway pianos drive the rhythm as Jon Boutin finds the pocket of the groove to fit his soaring melody into.
This album's power lies where the thematic elements interplay with the music and vocals to draw the listener into a fully embodied experience. This happens with "Jamie", as the infectious rhythm builds until it gives way to Boutin's vocals and his enveloping trumpet solo.
The funky soul groove of "What I Do" is where drums, keys, and guitars combine to create a mellifluous, energetic and rhythmic atmosphere. All of which constructs a solid platform for Jon Boutin's vocals and trumpet to shine.
When Boutin steps up to the microphone, on "Facebook Lullaby", it's as if some unstoppable force has entered his body, using him as a conduit to express elemental truths about life, on this introspective cut. Whether bellowing, swooning or seducing, Jon Boutin brings an abundance of heart, warmth and depth to the music.
"Where's The Fire" benefits from all that Jon Boutin has learned about his trumpet over the years, as he unfolds an expansive instrumental arrangement. It features the slinkiest grooves from the rhythm section, and some blistering trumpet work from Boutin himself.
This leads straight to Boutin's towering vocal performance on "The Last Days Of Jazz" which also features some explosive lead guitar work. It's all arranged and produced with a precision that never feels formulaic. "Battlefield" highlights some stunning bass guitar work in the song's underbelly, while on top, things move along with a vibrant crispness.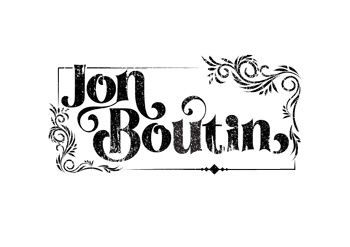 The thoughtful piano and muted guitar introduce the bluesy soulfulness of the stellar title track "Finally". Here Jon Boutin forges and exceptional vocal performance that takes him to another level. It pulls no punches and is pure energy .The song showcases everything that makes Boutin an all-round great artist. This isn't just a man with an outstanding voice and a way with instrumentation. He also has an excellent ear for a tune.
In modern popular music, it's hard to find contemporaries that truly match the smooth effortless groove that Jon Boutin brings to "I've Got That Feeling". He proves that true musicianship can still be found in the music of today – you just have to look a little harder.
Mixing equal quantities of grit and tenderness, this album beautifully encapsulates Jon Boutin's eclectic musical range. It really doesn't matter what genre of music you find yourself associated with, you will love this album. The key is in the quality of the performances and the songs themselves.
OFFICIAL LINKS:
www.jonboutin.com
www.facebook.com/jonboutinallstars
@jonboutin_music