The Liverpool-based artist Maya Roxo quickly arose to the musical surface in 2022 revealing a dramatic and cinematic pop sound. Her music is explosive and emotional, and it worms into your ear in a way you just can't forget. Maya Roxo's first single releases have already been featured in publications all over the UK, as well as in the US and Europe. She has been supported by several radio stations such as BBC Introducing, KCC Live etc., as well as by influencers such as Maquiagem Inspiradora (131k followers).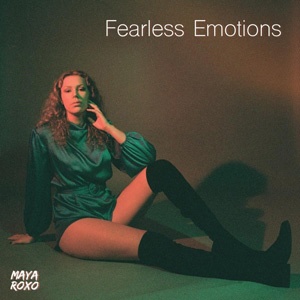 On the 27th of May, Maya Roxo revealed her debut EP Fearless Emotions to her listeners. This EP is indeed a fearless first statement, taking you on an emotional journey throughout the listening experience. It provides an intoxicating mix through punchy synths and bass, with dynamic, heartfelt, and dramatic vocals, all while ending on a surprisingly soft and heart-warming outro. Following the EP release, Maya Roxo is also releasing remixes as well as two music videos. One filmed under and over water in Norway, and one filmed in her new home-town, Liverpool.
«[…] judging by these previous releases, Fearless Emotions, is going to be one hell of a record […]  with iconic vocals, catchy melodies, and impressive production.» Liverpool Noise
"Maya Roxo brings about crazy energy through her vocals. The song that was already quite rich musically, becomes all the more interesting and worthwhile to listen to with Roxo's awesome vocals." Sinusoidal Music
Listen HERE (Radio-friendly)
Download HERE (Radio-friendly)
Fearless Emotions EP – Out 27th of May
'Knew It Was' Music Video – Released 3rd of June 'Echo' Music Video – Released on the 24th of April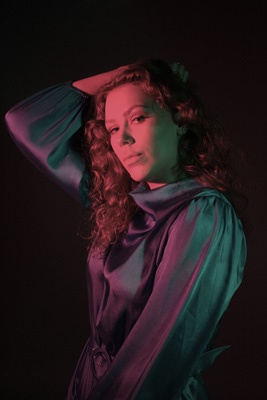 Biography: The emerging Liverpool artist, originally from an island on the west coast of Norway, brings you her story told through bold songwriting directly from the core of her heart. Maya Roxo is not afraid to speak her mind, and the music pumping through her veins is translated into cinematic, badass pop. Through her lyrics, Maya Roxo wishes to share with you the emotions and challenges she experiences on an everyday basis, especially the lessons she learns through her journey.
Maya Roxo's music is influenced by artists such as Bishop Briggs, Florence + The Machine, and Imagine Dragons. It includes catchy melodies and hooks, powerful vocals, and mighty production. Moving from a small town surrounded by mountains to the city of music, Liverpool, is reflected in her explosive sound. Determination, strong-will, and facing your fear are a few of the main themes expressed throughout her lyrics.
Now Maya Roxo is finally ready to share her debut EP Fearless Emotions with her listeners on the 27th of May. Fearless Emotions features five songs, each with a strong emotion conveyed. It provides an intoxicating mix through punchy synths and bass, with dynamic, heartfelt, and dramatic vocals, all while ending on a surprisingly soft and heart-warming outro. Keep your eyes and ears open as Maya Roxo steps into an important phase of her music career.
"'Fearless Emotions is kind of a summary of the past few years of my life. I've written through moving to a new place, making important career choices, being isolated, as well as falling in love. The songs are about acceptance as well as dealing with emotions like confidence, vulnerability, and anger. It's about taking care of yourself, finding your way through new terrains, but most of all about believing in yourself and working towards your goals. Your dream chose you for a reason!" – Maya Roxo
"Maya Roxo uses synth like an orchestra would use strings to build tension in a film." RGM Magazine
Social media link: https://linktr.ee/mayaroxo
Please contact marte@mayaroxo.com for interviews or further info.