Hailing from the south of France, Serge is a self-taught multi-instrumentalist and singer who launched the alternative rock project Nhimalia after a 15-year hiatus. The project dropped its first EP during October 2021, before signing with the label M&O Music. "Rules of the Game" is the second EP by Nhimalia, and will officially drop on November 4th. It contains five songs, all written and composed by Serge in his home studio in the south of France. The EP was recorded in Horley (England), at Floodgate Audio, with Meyrick De La Fuente being the key figure behind the production, mixing and mastering.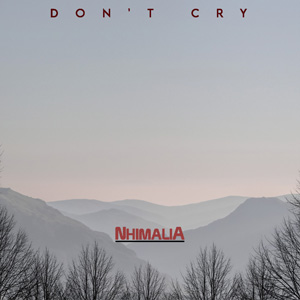 From the new EP comes the brand new single, "Don't Cry", where Nhimalia, instill their insatiably fetching and emotive work with enough inventive nuances and unpredictable dynamics to elevate it into the realm of hard rocking, sophisticated splendor.
Radiating an arrangement with soaring crescendos, a blend of bursting percussion and crushing guitar chords soon complement stirring vocals. Culminating in an outstanding example of overwhelming poignancy and raw grit.
"Don't Cry" is utterly captivating. Naturally, there is an abundance of harsher rock moments, but there is plenty of irresistible melodic and textural elements that make the song all embracing to many sets of ears.
This is a fine exercise in blending delightful radio rock catchiness and symphonic-like majesty. It's downright remarkable that Nhimalia is so richly surprising, dependable, and multifaceted musically. It's the emphasis on rock stimuli, epic production coatings, and a heartrending performance that truly makes the record exceptional.
The moment "Don't Cry" comes in, it hits with a bang and finds Nhimalia delivering the X-factor immediately. It has that recipe where it eases in slowly both instrumentally and vocally, but you can just feel the impending uplift, with the jangling guitars and building backdrop.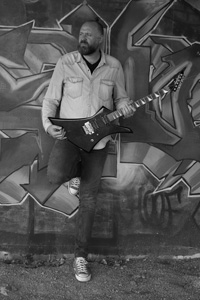 When the moment comes, Nhimalia delivers with G-force choruses, while the crunching guitars enhance the spark of adrenaline. The track is super catchy, and whilst a steady tempo exists, it delivers that feel-good stadium rock energy that is hard to ignore.
Serge truly gets an opportunity here to showcase not only his incredible vocal capabilities, holding superb notes and lining them up seamlessly, but he surpasses the defining standard set by the tracks from his back catalogue.
Serge's vocals on this track represents some of his best work, getting the balance between the rockier and melodic styles to perfection. "Don't Cry" bursts open like a powder keg full of energy and raw power. It's no surprise this song was chosen to become the front-running single for the EP.
"Don't Cry" possesses both a gritty, and melodic vibe which is particularly accessible. The high-powered, emotive vocal tones, will surely strike a relatable chord with many listeners. One thing is for sure, Nhimalia know how to roll out a crowd pleaser. From the songwriting to the performance and the production, there is a lot to appreciate and enjoy within this release which should considered a triumph for Serge and Nhimalia.
OFFICIAL LINKS:
Instagram: https://www.instagram.com/nhimalia_official/
Facebook: https://www.facebook.com/profile.php?id=100064751343887
YouTube: https://www.youtube.com/channel/UC7Qj4ni7fUovJ9KZdg9qGOA
Spotify: https://open.spotify.com/artist/04S64YBxWI0sRb6nJJpD13