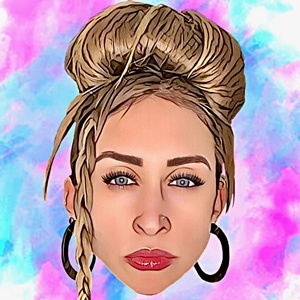 Sammie B is a pain turned passion-driven, authentic artist from NY. It took overcoming loss, heartbreak, depression, and addiction for her to find her purpose in life. As expressed in her music, Sammie B is clear of her vision and is already making an impact. "Elevate" is a reflection of an elevated mindset, ambitious energy & unwavering faith. Her certainty and dedication is expressed in her deliverance in this record.
She also displays her frustration within her situation of sacrifice at the time the song was created. She touches on adding a romantic relationship into the mix of empowerment and building one another up while holding each other down. The mood, overall, is raw, hopeful, confident, and inspiring.
Sammie B is absolutely one of her own kind as far as being an independent artist goes, as her skill set varies from rapping to singing, writing and producing along with creating visual arts amongst many other things. Sammie B describes herself as a woman who radiates truth and compassion. She isn't just a musician or an artist but she is a creator of love, light, and positive energy!
OFFICIAL LINKS:
Instagram
http://instagram.com/sammiebizzle
Facebook
http://facebook.com/sammiebizzle
Spotify
https://open.spotify.com/artist/1j3b4lkWlIFVaXFqZ6Le3t?si=w-y6YHbuQTGMV-q_5GTgdw
Website
https://www.sammiebcreative.com/
Youtube
https://www.youtube.com/c/sammieb
Where To Buy Music
https://music.apple.com/us/artist/sammie-b/975018785