Crystal Mia pulls heartstrings across the globe with her single, 'Hope Avenue'. The song stands as a powerful reminder that there is healing after heartache. A powerful combination of beautiful instrumentation and profound lyrical sincerity are sure to make this song a go-to choice for anyone looking to add something special to their favorite playlists. This is one of her first releases since her rebrand in 2021 and has been greatly anticipated by her followers. She promises there is more great music on the way. So give it a listen today and let Crystal Mia show you what heartfelt pop music really sounds like.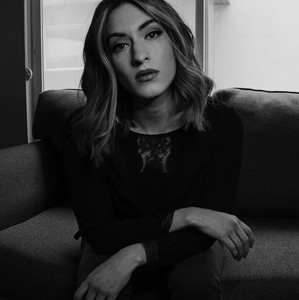 On a cold winter night, the Texas native strummed her guitar so gently it was barely a whisper in a basement bedroom of her brother's Utah home. She'd just returned from a date that had left her feeling happy and whole, something she hadn't felt in years. Crystal wanted to capture the moment and scribbled away the lyrics for her song, 'Hope Avenue'. She knew right away she had something special. "It felt different." Crystal said. "I'd written a lot of sad songs, but this was one of the first happy love songs I ever wrote that felt fully authentic to me. It was so personal." The singer was freshly divorced from a man she'd been with for the better part of a decade.
Heartbroken, she'd chosen to leave Texas and move north for a chance at starting over. Not even 24 hours into her new adventure, she found herself on a lunch date with the guy that would eventually inspire 'Hope Avenue'. Crystal played the song live multiple times and it was a crowd favorite everywhere she went. It also caught the attention of her listeners all over the world on her live streams. Her family, friends, and followers begged her to record it and distribute it online to popular streaming platforms. When she finally announced the song was in production, her followers banded together to make sure nothing would stop its release. They donated enough money to cover all remaining production costs and the song came out only a short time after.
In a world where so many things seem uncertain, Crystal reminds us that there's always a light at the end of the tunnel. No matter how much pain we have in the past, love can always be found in our future. There is always hope.
OFFICIAL LINKS:
Instagram
https://www.instagram.com/crystalquiq/
Facebook
https://www.facebook.com/crystalquiq
Spotify
https://open.spotify.com/artist/1NjmRzfAtxyeU2dRmhrRvX
Website
https://www.crystalofficial.com
Youtube
https://www.youtube.com/channel/UCn4urEoxtKlAqpmAN43_Ohw
Where To Buy Your Music
https://music.apple.com/us/artist/crystal-mia/1560794472