Posts Tagged 'alternative rock'
Message from lead singer/songwriter Finnegan Bell: "Let It All Burn" is how I see the world through my 18-year-old eyes. The hypocrisy and unwanted advice that weighed me down during senior year led to this song. My Dad bei...
Here to brighten up the day of all the folk lovers is Vermin & the Beachrat with their new single I Know Everything About you—a high-energy, rustic and boisterous folk-country rock number that is equal parts nostalgic...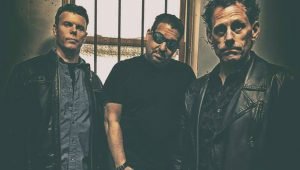 A couple of years ago, the bands to emulate in modern rock were those that flooded the radios with wickedly catchy upbeat power pop tunes. Then came the neo-metal-driven climate, where even the tame end of the spectrum became h...
The Unwriters is a four piece band from 4 different countries (France, Italy, UK, USA) that launched in 2018. Described as an anonymous concept ghost band, they are made up of Z (Zepop): Songwriter, guitars, lead vocals, Twiste...
With two very popular singles released in 2019 so far modern rock band Saints Warning is proving the Los Angeles music scene still has a huge amount to offer.  Combining their well-crafted sound with an inspiring attitude Imag...
The Glacier Effect is Jason McCann, a self-taught multi-instrumentalist and graduate of the Conservatory of Recording Arts and Sciences who is currently based in Sacramento, California. The project's music incorporates elemen...
Keys And Vices are something of a Trojan horse. Hidden within the confines of a band with a cryptic name and fronted by a deceptively talented lady is a power-trio that can rock the socks off of any audience and probably any ba...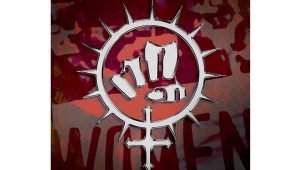 Omar Bowing is an independent musician and songwriter located in Austin, Tx. Omar who plays the guitar and guitarviol works with a revolving group of musicians to bring his songs to life. In particular he often collaborates wit...
City Kings is an alternative rock band from Chino, California. Though mainly known for playing heavier hard rock sounding tunes, the band has a very versatile array of musical knowledge. They perform acoustic and softer renditi...
 I've only been listening to Revolushn for a couple days, but they've quickly become one of my favorite go to bands when I'm tired of the radio. With each listen I become more impressed by their indie Psych Roc...