Posts Tagged 'alternative rock'
Bathe in the Fire is a worldwide collaborative project featuring artists from all over the globe, including the United States, Amsterdam, Australia and Canada. The songwriters and performers change with each song, while the onl...
Danny Baxley's art balances punk primitivism and smart alternative rock craft, and avant-gardists will frequently be drawn to his unique fervor. You really need to listen to his soon to be released 'Love Sex Alcohol' as a...
I first encountered the music  of Shutterwax during 2014 with their album 'Dig Me A Well', and then had the pleasure of reviewing their EP "Hurricane in 2016. On both occasions I was blown away, especially when consideri...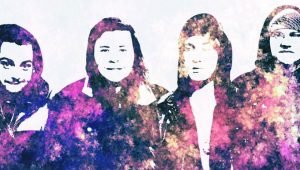 An Old Friend is an upcoming Alternative Rock band based out of Long Island, New York, they have been said to be significantly ahead of most contemporary peers in their stylistic niche; they show an ability to stray from the no...
Low Saturation is an electronic alternative rock band from St. Petersburg, Russia. The band consists of Dmitry Promohov (Composer, Lyrics) and Sergei Ustinov (Vocals). The project has recently released its double sided single e...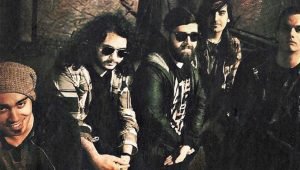 If you like loud, challenging, genre defying bands, Trae Byrnes is right for you. The music is diverse while staying on the indie and alternative rock side – highly inventive and thrill-inducing. Trae Byrnes has all the p...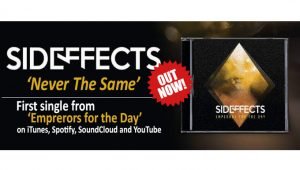 The alternative rock band Sideffects was originally formed in Latakia, Syria in 2010. Unfortunately political upheaval drove the members of the group – Ayman M. (vocals), Ritz (lead guitar), Alex Kayal (rhythm guitar), an...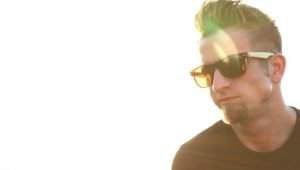 Robert Hunter is an American singer-songwriter who has released two EP's, 2016's "Outta My Mind" and the current "Afterglow" – recorded in Nashville TN, and is already working on his third studio album with p...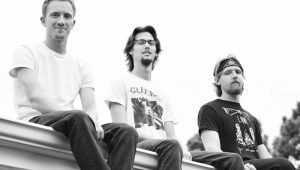 Idlefox was founded in 2015 by Jeff Johnson with brothers David McInnis and Nathan McInnis. Nathan and Jeff had met in college previously and instantly clicked creatively. Years later they formed the psych rock duo, 'Vixon'...
Hot, smoky, bluesy, and she exudes passion. This is what real music sounds like. No dancing divas here, just authentic soul and plenty of it. Noa Deutsch has an incredible booming lead voice that will shake many an arena in th...