Posts Tagged 'Electronic'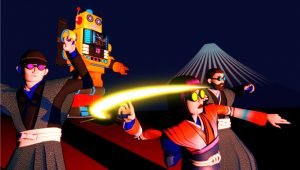 Founded in 2015, Pool Moon Elephant is a Swiss electronic music duo composed of Ivan Nurchis and Riccardo Studer, who released over 30 tracks, and continue exploring different electronic music genres. They are currently droppin...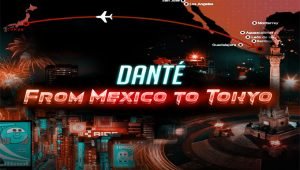 Formerly known as DIABLO, US native DANTÉ has been working very hard in the studio to improve on his production skills and get the creativity flowing. Releasing tons of remixes and mashups every month since the start of the ye...
Italian DJ, producer and model Lord Conrad, continues his prolific run with a series of acclaimed crossover hits like "Touch the Sky", "Day After Day", "1 Minute" and "Fight Till The End". Lord Conrad has ma...
Let's start of by saying that Fran Dominguez aka Forest Robots is a master at producing chilled out electronic music with heavy beats, and lots of orchestral instrumentation thrown in the mix. To call it electronic music almo...
Steve Lock is from Swansea in Wales (UK). He has been creating music since 2007 and has been impacting the alternative indie scene with his project They Made Monsters. Merging a blend of Hip-hop, Electronic and Alternative Rock...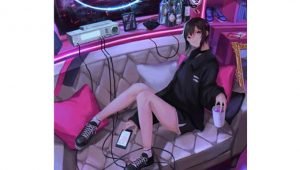 When you look at techno, the genre itself has a wide specter of sub genres, and that's why you always need to dig a little bit deeper to find the true gems. Diving head first into the world of techno music can be daunting. No...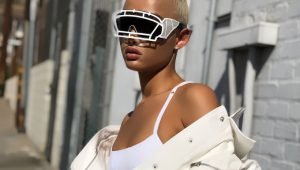 The stunning beautiful Shanty Franco is promoting her EP, "Mood Make Love" and her brand new single "Ain't Think About You".  The Los Angeles-based model, singer, producer, actress, and all-round socialite, is no new...
In June 2018 Tasos Petsas (Tasos P.), a Greek creator of electronic music, released – via FM Records – his 7th single in a row called "Untitled". The track entered into the Top20 of the 'Best House Tracks' o...
DJ/Producer All Atomic, from Bristol United Kingdom, grew up around music and was mixing tunes at nine years old and was soon deejaying at illegal raves. His music is a fusion of his influences: "You have to have an open ...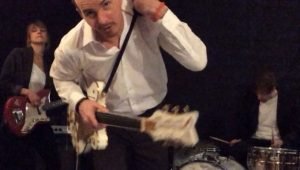 NothingDark is a 3-piece from Montreal Canada, formed in 2018. Its members, made up of Nack Jicholson (Vocals, guitars, synth), Roxanne Miller (Bass, backing vocals) and Matt Davis (Drums, percussion) are inspired by 80's...