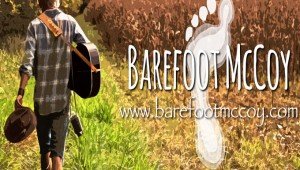 Barefoot McCoy is an American singer-songwriter, who delivers a unique blend of folk-rock and blues that often resonates with the trials and tribulations of life. Barefoot's writing also includes traces of his beliefs...
Born in Westchester, NY, the self-proclaimed "Retrolite" Amada Jae, fell in love with music and the arts at a young age when discovering the cello. In the mist of her growth as a cellist her family relocated numerous times ...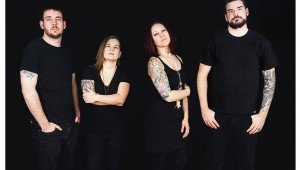 The Static Dynamic is Jess Collins – (Vocals/Keys), Steph Curran – (Guitar/Programming), Mark Avery – (Bass) and Kyle Burkert – (Drums). Originally formed in 2007 by Jess (Petty Morals/Mellow Bravo), and Steph (Marianas...
The aural acrobatics of Mike LePond's Silent Assassins features some of the best examples of daring riffing and acrobatic melody the metal genre has had to offer since the 80's; even what you may consider the album̵...
Joey Cutless' music has been featured on shows like "Making the Band" to "The Oprah Winfrey Show", plus hundreds of other nation-wide, prime-time, and major network TV programs. His beats have been hea...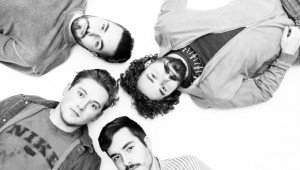 Brothers + Company are gearing up for the release of their new EP titled "RUN". Consisting of two sets of brothers, Jake & Josh Briggs and Marcus & Steven Rutherford – one of those set being twins – the ...
Andrew Kim better known as AYK is true to himself and consistent; his material is raw and honest, the production is always on point, the lyrics are both dark and cynical, but filled with bittersweet love and a fragile ray of ho...
Hailing from Melbourne, Australia FINN (Mark & Luke Finn) has released various singles and albums over the last few years, including last year's 4-track EP, entitled "Entanglement". FINN hits the ground running with t...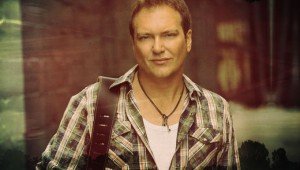 Vince Adams, an independent singer and songwriter from Los Angeles has released his new album entitled "Rain or Shine" on Feb. 8. Few rock n' roll songwriters today succeed at blending genres, being literate, and being ...
The Latin Kings created a lot of hip-tracks which were dissected and disbursed to other groups along the West Coast, when Warner Bros. hesitated to take a chance on a bunch of Puerto Rican and Mexicans rappers who were waiting ...