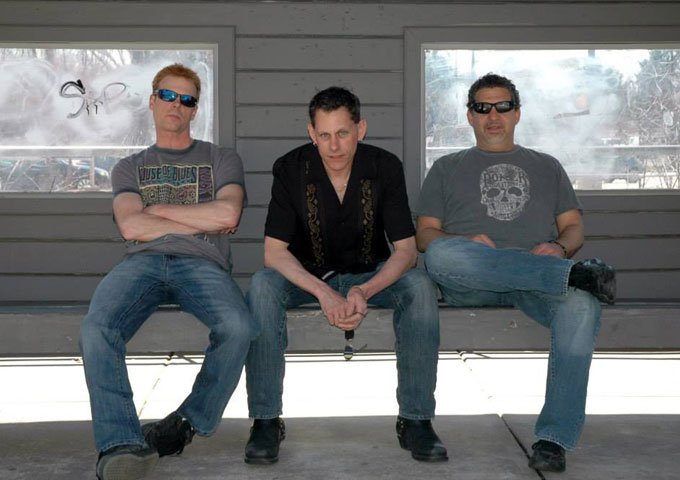 Formed in 2013, alternative hard rock band Heavy AmericA, consisting of Mike Sequin (lead vox, guitars, keys), Dan Fried (drums, percussion, vox) and Budd Lapham (bass, vox), brought together their years of experience and influences to create a truly unique band with a sound all its own. Fed up with the infinite repeat of bubble gum and corporate rock music that plagues the airways, they decided to be a band to bring forth the change so desperately needed in rock music today.
The core Heavy AmericA sound finds its influence in a diverse blend of rock idioms, from the expertly performed art and progressive rock circles to the edgy and incisive sounds of alternate rock rebellion. Blend in a pinch of theatrical classic rock, and the listener has transcended the run of the mill, stagnant musical forms that occupy a good deal of the digital store bins and radio station playlists. Yet Heavy AmericA manages to defy the conveniences of category, presenting an arsenal of sounds and moods that frankly put many of their contemporaries to shame.
The vocals and guitar playing of Mike Sequin are inspired and sincere, unlocking the deepest emotional meaning in his passionate performances, while Dan Fried on drums and Budd Lapham employ their stunning rhythmic gifts to inspire the fiery insurgency that can be found on Heavy AmericA's brand new track, "Up for Air" !
Musically, "Up for Air" is really a culmination of what's come before – the previously released self-titled album clearly points the way to this new single, but this time the progressive elements and the seemingly endless styles mesh much better with the base hard rock form the band works within. There's a real timeless quality to the music here.
What the critics say of Heavy AmericA:
"The simplicity of their songs really felt reminiscent of older music, as new stuff today often tends to go overboard and try to do everything. Despite having only been together for two years, the group has a really mature sound. I might compare them to more recent bands like Queens of the Stone Age or The Strokes, but there were times when I felt like they had a lot of classic rock inspiration as well." – Matt Kaiser (Indiemunity).

"I have to be honest, with a band name like 'Heavy AmericA,' I was prepared for a Lynyrd Skynyrd-esque group that dons incredible cheesy American flag paraphernalia and energizes drunken southern audiences. To my joy, Heavy AmericA isn't like that at all. Their blend of hard rock is reminiscent of British Invasion jams mixed with some of the better elements of American hard rock." – Brett Stewart (Independent Spotlight Series).
OFFICIAL LINKS: WEBSITE – SOUNDCLOUD – FACEBOOK