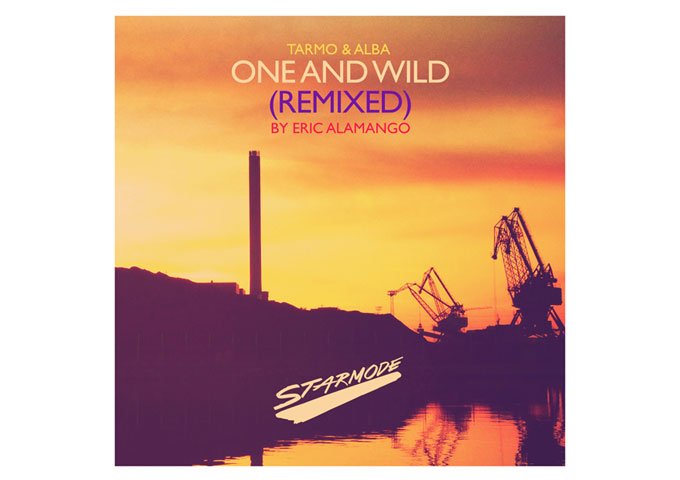 Tarmo & Alba presents the new music video for their "One and Wild" track. One and Wild was radio premiered by the famous Swanky Tunes and has gained over 180 000 Spotify streams since its release. The music video is released with a hot new remix by one of UK's rising stars Eric Alamango.
In the current days of DJs born from iPhone apps and MacBook-powered parties, there is more pressure than ever to prove you have skill and the ear to create something more than a mashup of random tracks with equal beat signatures. Just like filling in a color-by-number painting doesn't make you an artist, squashing loops together and slapping a dubstep drop on it in the middle doesn't make you a DJ or Producer. Those who push themselves out of the glut of emerging EDM artists, like Tarmo, have already accomplished something special by rising above the noise on dance floors and rave parties across the nation.
"One and Wild" remixed by Eric Alamango is a bass and piano-driven twist on the original track by Tarmo & Alba. This electronic wonderment laced with Alma's anthemic vocals, gritty bass lines, trippy synth effects and piano driven rhythms is sure to delight fans. You just won't find music like this lying around in a Best Buy bargain bin. Tarmo has been creating indelible offerings for a while now, and I've yet to find many artists in his genre of expertise who come close.
To call this Helsinki-based artist a DJ almost feels like a disservice; the lengths he goes to produce his music make me think of him even more as a Producer. At risk of sounding sappy, he honestly has a great gift for making danceable, memorable, and soulful music. The kaleidoscope of moods and feelings that he presents is such a treat and he also seems to pick his collaborators well.
"One and Wild" is up-beat and pumping, and yet another piece of magic from an innovative and original artist who once again, in Alba, has found the right melodic and dynamic voice for his creation. This track is solid as a rock and just oozes quality for any and all electronica fans. Eric Alamango, on the other hand is not out to just deafen anyone; he is more concerned with technique and arrangement, which takes "One and Wild" to the next level and makes it good for just about anyone, on any dance floor. The track will blow you away with its relentless piano energy and throbbing bass lines.
Tarmo & Alba's evolution of taste, skill and sound has been released in a full force on "One and Wild", while  Eric Alamango's remix undoubtedly unveils a brand new side to the track  that will get you excited all over again!
OFFICIAL LINKS: MUSIC & VIDEO – TWITTER – FACEBOOK – SOUNDCLOUD – INSTAGRAM – FREE DOWNLOAD