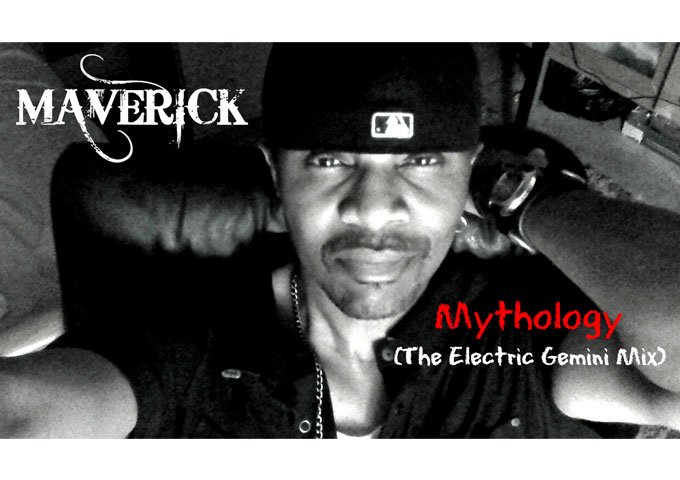 To run through Maverick Hill's curriculum would take a couple of pages suffice to say Hill was the former Promotions Manager at Prince's Los Angeles "Grand Slam" Nightclub. He is acquainted with several celebrities such as: Mark Wahlberg, Carmen Electra, Mario Lopez, Eddie Cibrian, Kristoff St. John among others..
Maverick, who is currently busy working on new music as well as writing film scripts, takes his influences from Prince, Jeff Buckley, U2, Lenny Kravitz, 2Pac and Nine Inch Nails. Recently Maverick dropped a couple tracks that have been making waves amongst the public and along industry corridors.
Two of these most notable tracks were "Mr. Daydream Believer" and "Mythology", which mixes funk, rock, and electronic elements. The cuts offered, serves as a perfect blend of the old and new, demonstrating Maverick Hill's forward-thinking approach and illustrious ability to remain relevant in a modern, volatile music market.
Moreover the tracks "Mr. Daydream Believer" and "Mythology (The Electric Gemini Mix)" are in heavy rotation at Croydon Radio station in the UK. DJ Razorray100 also recently opened his live set with "Mythology" which you can check out HERE.
Now Maverick has reworked "Mythology" into something even more epic and addicting sound wise, with the Electric Gemini Mix. Maverick's razor-sharp technical skills and chameleon-like adaptability enable him to continue to thrive in an environment where change is inevitable and happens almost overnight.
If anything, this new mix is a testament to how Maverick has grown into a complete 360° artist and producer – he is creative and versatile, with an incredible talent for sound design and has ultimately set the benchmark for production standards infused with groove.
It is seriously impressive to see someone who has been around the block continues to adapt and dominate his craft. Yet another full package of fun and funky freakishness "Mythology (The Electric Gemini Mix)" proves once again that Maverick Hill knows his way around the boards.
Listening to this track is a banger way to spend four and a half minutes and no, you simply cannot play it sitting down in your living room. At the very least you'll need to be hopping around the room and 'strobifying' your light switch. Maverick gives his audience a sound thrashing, absolutely hammering it home with "Mythology".
Maverick Hill's style seems firmly committed to big progressive all-embracing sounds on his latest releases, and this latest installation reflects that commitment while allowing his particular funk groove to continue innovating in the area.
This release is banging, deep and insistently rhythmic – almost tribal-like at times, then movie-soundtrack epic at others, and consistently pure and good. Due to the nature of this sort of music, it's difficult to get too analytical without sounding pompous, so let's leave it at this: Whether you're a huge fan of Dance or EDM, "Mythology (The Electric Gemini Mix)" will keep your head nodding and the party going. It's really that good!
OFFICIAL LINKS: FACEBOOK – TUMBLR – TWITTER – SPOTIFY – ITUNES – TIDAL –INSTAGRAM – SOUNDCLOUD – FANBURST