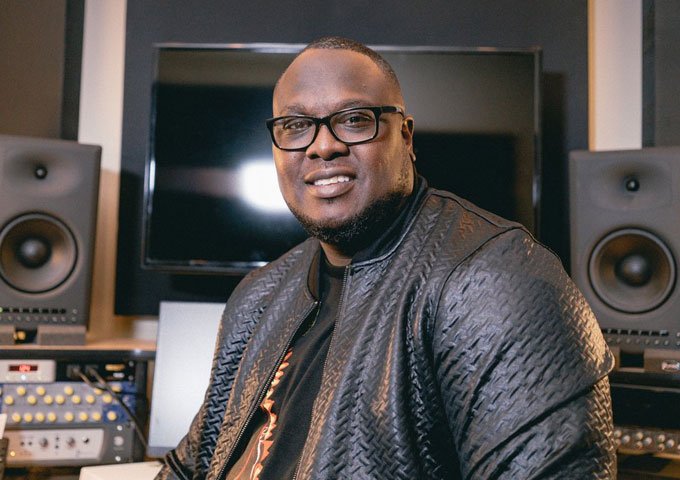 I don't even have words to describe how awesome this single is. The lyrics, the music….all stellar. Encouraging, uplifting, everything you want a Christian track to be. Those wooed by the blue-eyed gospel stomp of acoustic and organic Pop/R&B musical flavors will experience comforting aural Deja vu barely seconds into "Story of My Life", the brand new worship song by Olaide Banks. Banks is a talented artist, worship leader, and associate pastor based in Houston, Texas. Committed to achieving social justice through diverse music, sharing the Word of God, and community outreach and education, Banks and his ministry team, The One Worship Movement, are taking the next step toward reaching people across the U.S. with a message of inspiration and hope. The release of Banks's debut single, "Story of My Life", marks the first step towards his debut album, "One Worship", set to release in early 2019.
Olaide Banks' music is staunchly gospel-centered, both musically and lyrically. The recording flows sweetly, built upon mid-tempo acoustic guitar strumming, colored by a steady rhythm section and rich vocal harmonies. Olaide inhabits a soul that has been cleansed.
Much like the Gospel itself, Banks' message is spiritually revolutionary, yet simple enough for a child to understand. There is a clear distinction between darkness and light, and his personal Christ-centered metamorphosis is undeniable. He does not engage in heavy metaphoric language, knowing that the plain, clear truth of his life suffice.
However, the poetic embellishments Banks may sacrifice in vocabulary, for a clearer understanding of his message, he more than makes up for with passionate singing. At its best, this track transports the listener to a Holy Spirit-driven discussion where its emotional pull is irresistible.
At a time when many contemporary worship songs can easily be mistaken for romantic odes, Olaide Banks' music is one consistently holy communion. Banks clearly is no stranger to the storms that life can sometimes throw at us.
Although he is a newcomer to the CCM scene, his deep-seated sense of spiritual and personal songwriting will earn him respect within the industry. "Story of My Life" explores how God's love has covered him from morning to nightfall, and that His promises are true.
Bank's life story obviously was the backbone for writing the song, and he does a nice job of delivering it with authenticity. His move from being solely a worship leader and an associate pastor, to also pursuing a Christian music career, has resulted in music that is honest, hopeful, raw and emotive.
Full of hope, life, passion and fervent urgency; "Story of My Life" is a must-have for anyone who enjoys contemporary Christian music. He makes it clear in his message that the promised land of the Lord may in fact be nearer than we think. And that our moment of realization, surrender, and acknowledgement that Jesus can wash us clean from all the pain, turmoil and unsaid things, could easily become our own story of our lives.
OFFICIAL LINKS: WEBSITE – FACEBOOK – TWITTER – INSTAGRAM – YOUTUBE