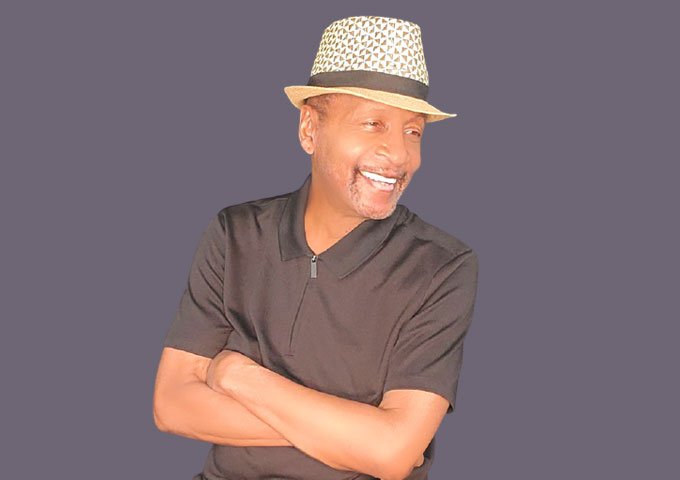 Urban Contemporary soul singer, Michael B. Sutton has been around the block and back in his lifetime, since coming out of Oakland, California. It would require a complete anthology to list all of his accolades, accomplishments and acquaintances. A seasoned professional with decades of experience, which includes a 7 year stint as staff producer and writer at the iconic Motown Records, Mr. Sutton has composed and produced music for legendary figures such as Michael Jackson, Smokey Robinson, Diana Ross, Dionne Warwick, Anita Pointer, Thelma Houston, and Pat Boone, among many others. A Stevie Wonder discovery, Michael has also scored and produced music for film and television.
Of course, as in any lifetime, it wasn't always a question of bed and roses, and Michael was diagnosed with 'limited agoraphobia', which meant downsizing his lifestyle, and ultimately disrupting his career. But he soldiered on notwithstanding an ailment that little was known about at the time. Michael is now healed and newly married (3 years ago), to French-born songstress Aneessa (www.aneessa.com), together they created The Sound Of L.A. (www.thesoundofla.com). Their business relationship blossomed into a love commitment, and the two have since been writing and producing new material together.
Michael B. Sutton then launched the Little Dizzy Records label, through which he released his debut album, and has steadily been working his way back to a regular existence.   "I'm getting better," Michael cheerfully surmises, "but it's not an easy process."
In the meantime he has released the sensuous love-filled song, "Feelin Down (Go Down On Me Blues)" Radio Edit as a single. On the track, he is his own best feature, multi-layering husky hooks and soulful falsetto exclamations to great and endearing effect.
"Feelin Down (Go Down On Me Blues)" is a track with a generous helping of highlights, not least because of Michael B. Sutton's enviable vocal versatility and affinity for smooth and soulful song-craft, an irresistible combo.
The song references a carnal insatiability, an untamed approach to romantic love, spelled out in its sultry sweet talk. Michael's voice melts into a syrupy croon as the soundscape burns, he waxes romantic: "All I need is for you to love me baby, all the way down to my shoes."
Michael B. Sutton navigates the fine line between raunchy and romantic with his unflappable croon. "Feelin Down (Go Down On Me Blues)" is anchored by an eroticism embedded in maturity and sincerity.
It also manages to eschew the brutish misogynistic masculinity of the current wave of R&B interpreters, in favor of a softer, warmer and more heartfelt passion. His vocal prowess and amorous sensibility brings him right to the winner's podium.
Michael B. Sutton progresses the narrative of the encounter both emotionally and physically in a magnificent, swirling epic tale of love and lust. As the title suggests, the song possesses a blues-driven groove and an intimate attitude.  What's stands out about this record is the authenticity, as Michael sounds powerful, passionate, and chivalrous.
I feel that Michael B. Sutton has delivered a solid R&B project, with "Feelin Down (Go Down On Me Blues)", particularly in 2021, considering the shortage of strong urban contemporary efforts of this kind lately.
Moreover he has injected the track with that evermore elusive, old-school R&B and Soul groove. In short, Michael B. Sutton proudly flies the flag for bedroom balladry worthy of the genre's legends. A sophisticated songwriter and performer, he is a class act.
Buy/Stream Feelin Down (Go Down on Me) by Michael B. Sutton: https://backl.ink/144443610
OFFICIAL LINKS: WEBPAGE – YOUTUBE – INSTAGRAM – FACEBOOK – AMAZON – PANDORA – SPOTIFY