"America" isn't just another Hip-hop single, and Jerusalemm isn't just another rapper. He is different. The song is perfect. There's no other adjective that can properly convey its greatness. "America" is an immaculate amalgamation of classic rap, modern urban groove, and socio-political consciousness. Jerusalemm tackles social issues through music and does so exceptionally well. In fact, this track is miles ahead of the competition in its quality and its message. It should have wide appeal, thanks to the excellent beat and production that injects energy into the highly consequential lyrics.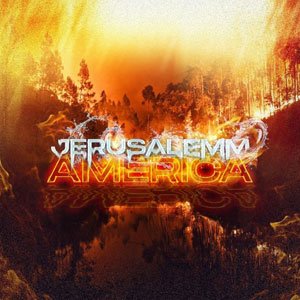 Coming from the poverty-stricken streets of Dillon, SC, Jerusalemm has travelled the world, and worked with A-league producers like Leshan David Lewis, better known as L.E.S.
He is currently getting ready to release his upcoming album "Hidden Treasures", which will highlight his consciousness and activism geared towards the betterment of his people. In the meantime he whets our appetites with "America", which promises to be the first gem taken off the album.
Have a look around the game today, and you'll only find a handful artists who seriously make records that tout black power, equality, justice, and unity. You can now count Jerusalemm on that exclusive list. The genuine beauty of "America" is that for all its substantive weight it owes just as much, to pure style. Few records mean as much, while still sounding so good.
On "America", we delight in the skill and versatility of an arch vocalist, and rapper. A man with a substantial lyrical range and power in his message. I think most fans and critics would agree that this track is, indeed, soul-stirring ear-candy.
Spend enough time with it, and the track proves to be intensely vibrant, celebrating a potential for triumph, while recognizing how completely wrong things are, and condemning the system.
While "America" is a lyrical landmark above all, there's no missing that it's a rich body of musical and performing work, all around. The song not only stands as a fearless and uncompromising manifestation of Jerusalemm's desire to push the culture of rap forwards – but it's also a crusade against what's wrong with the disparate American system.
Designed in an artful way, "America" is simultaneously catchy and infectious enough to capture the attention and love of the mainstream rap audience, while still playing to the heads.
Clearly, Jerusalemm is set to carve out a new frontier for himself as an emcee and an artist. He has managed to combine substance and style into one tightly crafted package, with "America". His is an artist with something to say, and the talent to say it.
Jerusalemm takes protest music standards to another level. The lyrical content resonates as the artist throws direct punches and intellectual observations into the cauldron to make "America" a mandatory listening experience.
Pure listenability combined with total awareness, is the difference between the majesty of this three and a half-minute enlightening anthem, and the songs currently riding the airwaves. "America" is a track that exemplifies everything that makes Jerusalemm a superb and consciousness craftsman.