David Sosa is a NY based singer/songwriter whose musical influences arise from 90's R&B into the soul music of the 70's & 80's. His album "Journey: To Love", debuted at #3 on iTunes top 100 R&B albums in September 2020. The artist returns in 2021 with the singles "Ocean Fire" and "Toxic" which concentrate on his sincere, earnest and most honest senses. They also keep the listener informed on his deepest and most inherent qualities, while employing controlled rhythms and creative luminosity. David's vocal range is as clean and in check as you could expect from a top-level artist. Fresh and skilled instrumentation and honest songwriting, complete with binding backing vocals, catapult this   into modern-day relevancy, reminding us all that real R&B and Soul is alive and fine.
The aforementioned qualities are instantly evident "Toxic". It's a slow-burning groove, maneuvering through emotional passions. A full bodied, vibe-inducing gem, awash with shimmering melodic radiance. The song gravitates around profound messages of intimacy and mesmeric connection.
"I chose my poison. You run through my veins. I'm different since I met you. I'll never be the same," sings David Sosa, in a tale that unfolds the intricacies of being attracted to people who may not be good for us in the end.
"Toxic" verifies that David Sosa can make intriguing, warm and stylish music all at once. In the midst of his trademark, smooth-as-honey delivery is a nuanced strain in his subtle-toned vocal register, which rides atop lush melodic structures.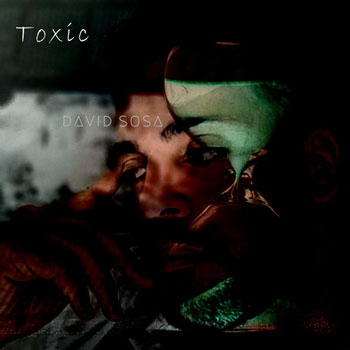 His impassioned conviction brims with tremendous contrasts of desire, regret, and longing. David reaches a visceral precedent for merging vulnerability with self-discovery and fragility in his artistry, while possessing dazzling stylistic touches.
The combination of musical subtlety and professional craftsmanship reaches a new peak for David Sosa here. With all the traits of a consummate perfectionist, he plots each sonic move with tender love and care, allowing the song to breathe with its own texture, narrative and character.
Immediacy is a pivotal element that is present within David's musical approach. Not to mention, his vocal dexterity, which is at the center of everything, showing intense emotionality and sincerity.
It's unquestionably clear that David Sosa is madly in love with his craft. Neither forced nor abrasive, David places the listener right in the center of his comforting lure, inviting you to explore the higher pursuits of his art.
"Toxic" possesses a musical canvas with luscious strokes and intricate detail, largely because of the warm instrumentation and pacing of the music. It's what suits the narrative that David conveys, and soaks up the full depth of its varying attributes.
"Toxic" produced by Diggy Diamond, unfurls slowly and unpredictably, constantly changing tone and delighting the listener's ear, with some of the most beautiful production you'll hear all year. David Sosa's concise catalog is filled with highly regarded releases, but "Toxic" must rank at the top of that already impressive list. David's hallmark is his willingness to push the genre forward without losing its core fundamentals. Few can make a bittersweet record sound so beautiful.
Connect with David Sosa and all his music streams here: https://linktr.ee/DavSos