The masterminds behind the alternative project "DEMORATION EP45 #1" is Maki, an accomplished music producer and film maker living on an island next to Seattle, whose continuing determination to test the boundaries of electronic music has made him one of the most vital underground veterans in the game. Maki has created some astonishing music albums over the years garnering critical music acclaim.  This effort continues with new singles, albums and music videos produced in-house, all forming part of the Natalis Group, which focuses on music and film soundtrack development, production and publishing.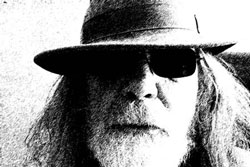 The other half of this eclectic musical equation is Billy Shears, whose mind-warping set of esoteric lyricism and rumbling rhymes is artful, challenging and cerebral, yet never alienating.
It adds up to a weird and often wonderful collaboration that reasserts what anyone paying attention will quickly acknowledge – Maki & Billy Shears are daring musical bohemians who must be protected at all costs. This enigmatic duo come across as Alternative Trance Rap's most avant-garde anomaly.
In a bout of ingenious musical production and pioneering songwriting, Maki & Billy Shears create a concoction that is diverse, powerful and plays nicely on the senses with "Just A Bite".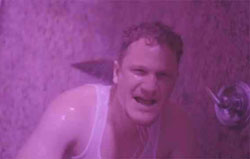 Maki brews grandiose jazz-funk bass lines stirred by dynamic keyboard patterns, and set to erratic reverberated percussive patterns. The visionary scope of Maki's music arrangement stays true to Billy Shears' ominous and abstract rap, which is nothing less than mesmerizing.
"When I stare at stars. I start to pick apart the particles. And when I learn the math. I plan to build a few from scratch. When I think of consciousness. I ponder how we sponsored it. And when I leave this foreign realm. To which I've grown attached," are the opening lines to "Just A Bite, which quickly highlight the level of lyricism we're dealing with here. Billy Shears' incessant delivery of a deft and mind-bending soliloquy sees him twist shape-shifting wordplay from thin air.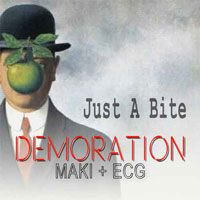 "Your Motivation" (Film Soundtrack), a film festival cinematic adapted from an avant-garde film 'Lot In Sodom" by Watson and Webber, sees Maki again develop a dominating bassline which guides the track's momentum.
On top, Billy Shears unfolds another visceral narrative: "Wax in the ears of my peers trying to save me. If they could hear it would be clear. I'm far from crazy. For this I would go against a god that made me. For this I would die I would cheat I would lie. I would sell my soul to betray who raised me."
Billy Shears is on a different wavelength to his peers. Pairing his futuristic and existentialistic visions with Maki's innovative beats sounds like a categorical recipe for successful distinction from the pack.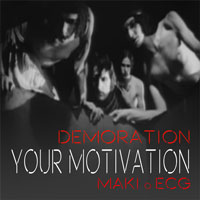 "Your Motivation" (Film Soundtrack) puts you in the driver's seat of the pair's imagination as they invite you into their uncompromised musical world. The track puts Maki & Billy Shears ability to create a comprehensive mixture of sounds you may never have encountered without them.
Looking to improve on their eccentric interpretation of this singular music blend, Maki & Billy Shears have created "DEMORATION EP45 #1", which molds a vast array of daring influences into their cosmic cluster of genre-altering sounds. In a saturated industry brimming with flat and unoriginal peers, Maki & Billy Shears can without a doubt be cited as the present and future of what they describe as Alternative Cinematic Trance Rap!
OFFICIAL LINKS:
Website: https://natalisgroup.xyz/
YouTube: https://www.youtube.com/channel/UCFYgWx92CRq1I9Duo_3GBqA
Soundcloud: https://soundcloud.com/maki-natalisgroup