Holding a doctorate degree in Engineering, Dr UD Obi is a singer-songwriter who is very passionate about spreading the word of God and the message of peace and love through music. Her single "Father of Mercy", brings the singer to where she shines brightest. Here her vocal prowess, versatility and faith allows her to unwind and diffuse the message about the power and virtues of God's will. The single's liner notes lays out its promise clearly: "Father Of Mercy is meant to urge listeners to return to God as our father and to the promises of forgiveness, compassion, love, reconciliation, truth, and mercy that he promises us."
Dr UD Obi is in all of her vocal glory on "Father of Mercy". In the first part, she sings it straight, with a steady reserve and notable vocal control, opting for her powerful lower range, before reaching for those resonant higher notes.
Dr UD Obi was clearly born to minister with songs like this. Under a relaxed and confident vibe, she consistently shows command of her material and voice. Undoubtedly, the singer delivers in an environment where she feels most comfortable and where all the moving parts are turning in the same direction.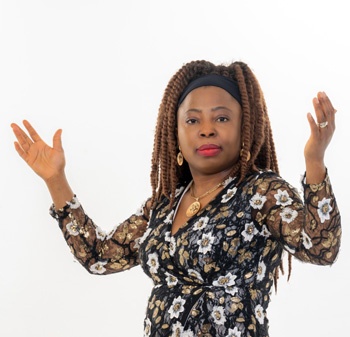 "If I ever find darkness away from your ways. I will hold onto the same trust in you. For you promised my sins put on your burning heart, are like teardrops on jot burning coals. For I know you're a father of mercy. I will get up and run back to you. And I know you'll be there waiting for me. And my sins you've forgiven them all," sings Dr UD Obi, her belief and conviction coming through as clear as precious crystalline.  There is no doubt who the singer-songwriter places her trust in, and she invites you to do the same.
"Father of Mercy" is proof positive that both the profound message and musical excitement that have always been the cornerstones of Gospel music still hold as strong and sturdy as ever. In the care of Dr UD Obi, those elements ring out even louder, as she shows herself in complete stylistic command of everything at hand. She wraps her singular, signature voice around a soul-stirring testimony that is nothing short of captivating.
"Father of Mercy" captures all the passion of the Gospel tradition, filtered through classic organic musical sensibilities. The production eschews all the ultra-modern music aesthetics and studio trickery, in exchange for a sound that is as heart-warming as it is authentic sounding.
Propelled by tour-de-force vocals from Dr UD Obi and her backing ensemble, the song reminds believers of God's mercy even in the face of sin. Hence, the track urges everyone to return to the Lord, to discover, or rediscover, his love and forgiveness.
"Father of Mercy" is a truly transcendent take on classic sounding praise & worship. The tender and heart-rending ballad pulsates with a soulful vibe, soaring gently to celestial heights. To win souls in this lost generation, Dr UD Obi fully conveys her message and expressively exudes confidence in her convictions with a mature sound on this release.
OFFICIAL LINKS:
https://www.youtube.com/channel/UCAeX1L07NVLbGdjeb45aGuQ
https://mobile.twitter.com/DrUdGospelMusic
https://www.instagram.com/drudgospelmusic/
https://drudobi.hearnow.com/