Chicago's rap scene is constantly evolving. Over the years, a wide range of notable hip-hop artists from area have churned out plenty of unforgettable music, and some fresh faces have made a lasting impact on the genre. In this era of social media and streaming, the playing field has expanded far beyond the limitations of the previous generation. There certainly are more opportunities for everyone, but with it comes an overcrowded scene, with artists struggling to reach above the noise and be heard. This calls for sounds and talents which standout from the crowd. One such artist is PZ, who has just landed with his single "Don't Get It Twisted".
PZ's sound and personality pricks ears due to his astonishing ability to combine genuine lyrical content with a catchier edge and so much punch. Looking at the future with a positive outlook and willing to maintain wholehearted devotion to his craft. PZ seems keen on following his originality wherever it might lead. As a result, he may strike gold with his single release, "Don't Get It Twisted".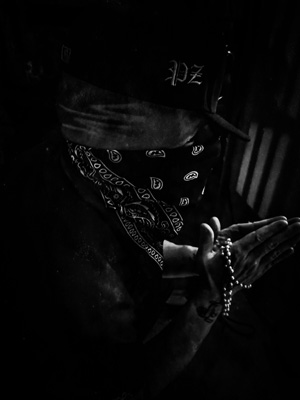 In this modern age, genre definitions do not make as much sense as they used to, so it is always amazing to see artists like PZ branch out and ignite the spark of their creativity with various ideas and creative approaches.
PZ's music combines the essence of modern hip-hop with deep booming musical tones underscoring abrasive hardcore rhyming and the edgy flavors of alternative rap. PZ shows himself to be a genuinely talented rapper who displays lyrical honesty and ambition.
On "Don't Get It Twisted", PZ has managed to develop a distinctively unique sound. His full sonic palette and resonant rap voice renders every bar explosively threatening. His raspy voice delivers loud, unequivocal messages that personify an unbridled and unmatched swagger. PZ complements his distinctive tone with heavy production balancing dark undertones, raw energy, and thumping bass that's hazardous for your ears at full volume.
"Don't Get It Twisted" commands immediate attention. PZ uses very powerful imagery within his verses and well-done wordplay to strengthen the mood and vibe of the song. He is confident and self-assured. His bombastic raw aggression will send shockwaves down to your toes.
PZ delivers surprise one-two punches that will leave you breathless. His animated vocal inflections switch up and down effortlessly. Clearly, PZ has something unique to offer. He is an artist in his own league, of his own style.
"Don't Get It Twisted" brings thick layers of intensity that you won't normally find in a typical rap single. As the track progresses, the listening experience becomes more intense, ramping up until the last bar. Throughout the song, PZ turns animalistic on the mic, making the track powerful, crushing, and an absolute earworm. "Don't Get It Twisted" is a plunge straight into the ambitious sonic world of an artist that has stepped out of the comfort zone presented by the mainstream, and is set on rising above the noise.
There will be more coming soon from PZ and STK/1900 Entertainment, including a hot video. Follow on Instagram @pzbaby86.