Producer Just Doug, is known for his unique style that combines elements of bass music, trap, hip-hop and dubstep, as well experimental electronic flavors. He is also notorious for his creative use of rhythms and complex sound design, as well as his incorporation of various cultural and musical influences into his music. Additionally, he delivers intense, high-energy tracks. Overall, his unique sound and approach to production sets him apart from other EDM artists.
A quick run through his playlists, brings to the fore his use of heavily processed and manipulated sounds, which can range from gritty and distorted to smooth and melodic. Additionally, he often uses unconventional time signatures and rhythmic patterns in his music, which gives it a distinct feel.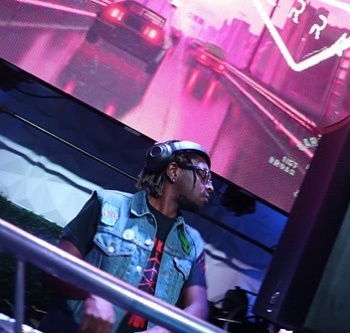 Just Doug's EP's "Weird Kid Era Part 1" and "Weird Kid Era Part 2" delivers a clear vision of the producer's forward thinking aesthetic. He is in a place in his career where he is not bound by label obligations, or the need to pander to a specific audiences for pure commercial gain.
This sets Just Doug's mindset free to roam his innate creativity, allowing it to take him where his music wants to go. Each step in his musical evolution, though diverse is still very related between them, but on a cryptic path, so you never know what to expect next from Just Doug.
Ethically, culturally and most important, musically, Just Doug is a welcome alternative to much of the mainstream EDM. He recently rolled out the singles "The Rise Of The Phoenix" and "Still Paper Chasing", once again showcasing his ability to mix and mash styles and sounds with effortless ease. These tracks are impressive examples of a talented visionary drawing connections to a number of past and current electronic subgenres, while breaking ground for the future.
Just Doug's biggest strengths are a wicked sense of sound design and a wide-ranging and inventive sonic palette unequaled in his field, coupled with a flair for dramatic dynamics, killer bass riffs and twisting synth motifs that underscore his ever-growing ambition and skillset. Watch out for his upcoming single, "Wildfire", dropping February 7th, while the EP "Phoenix" will be launched on May 27th.
OFFICIAL LINKS: https://linktr.ee/justdougbrand