Flyreef's "No Top" is a track that embodies the high-octane energy and glamor of living life in the fast lane. The song is an ode to success and ambition, with Flyreef spitting bars about balling and running up bands. With a music video boasting over 70,000 views, it's clear that fans are loving the vibe that Flyreef is bringing to the table.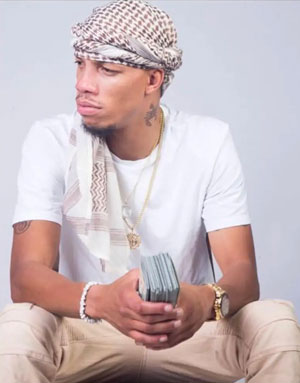 The music video for "No Top" is a visual masterpiece that perfectly complements the energy of the song. Set against the backdrop of a gritty urban landscape, the video showcases Flyreef in all his glory, driving a super clean, no top white car while wearing a matching outfit. The scenery is just as hype as the track itself, with vibrant colors and pulsing lights creating a sense of excitement and anticipation.
As Flyreef delivers his verses, his confidence and charisma shine through, making it clear that he is a rapper with a serious amount of talent. The beat is infectious, with hard-hitting drums and an earworm melody that gets stuck in your head long after the song is over. It's the kind of track that you'll find yourself playing on repeat, whether you're in the club or cruising down the street in your own car.
Perhaps the most memorable part of "No Top" is the hook, "Fly ***** with No Top." It's a line that has quickly become a popular catchphrase among fans, who can't help but feel hyped up every time they hear it. But beyond just being a catchy hook, the lyrics of "No Top" speak to the drive and determination that it takes to succeed in the rap game.
Flyreef is a rapper who has clearly put in the work to get where he is, and "No Top" is a testament to his dedication and talent. "No Top" is a track that stands out in the crowded world of hip-hop. With a unique sound and a visually stunning music video, it's clear that Flyreef is an artist to watch in the years to come.
OFFICIAL LINKS:
Watch and listen here: https://youtu.be/AT_XoYrpcDU
Follow: https://instagram.com/flyreef
Spotify: https://open.spotify.com/artist/3nVV9Nqt3iM69GHwJMx8cY