Posts Tagged 'alternative rock'
Alternative rock band 'Sleep Keepers' has released the EP "ROAR!", which contains 4 heavy dynamic tracks with elements of dubstep, female harsh screaming vocals and cipher-filled lyrics. The Ukrainian-based Sleep Keeper...
Omar Bowing is an independent artist and songwriter located in Austin, Tx. His peculiarity is that he plays an innovative instrument called the GuitarViol which is a guitar with cello strings so it can be bowed. In this new sin...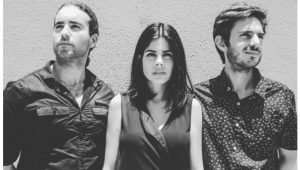 Los Angeles alternative and progressive rock band, Papa Juliett, is Juliet (Vocals), Sui Gn (Guitar) and Julian (Guitar). The trio has just dropped a two-song EP containing the tracks, "How I Feel" and "I Can See". Thro...
Sean Oyler is a singer-songwriter from Vancouver Island, BC. He began his journey as a musician at the age of 9 having taught himself how to play guitar, heavily influenced by early to mid-90's music. He is also a compos...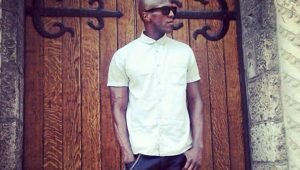 Marwan Maurice began his career in music after a successful profession as an international basketball player and realizing his heart and passion truly lives within music. His pursuit led him on a journey across the world throug...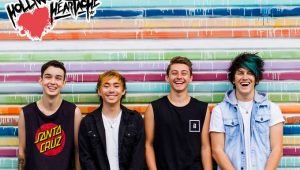 Australian pop band HOLLYWOOD HEARTACHE who hail from Brisbane consist of vocalist AJ Hawkins, vocalist-guitarist Kevin Kojima, vocalist-bassist Will Parsons and drummer Josh Entwistle. Formed in late 2014, the band has arrived...
The five-piece alternative rock band from Manchester, England – The Gas Panic will be at the Rebellion Bar, 2b Whitworth Street West, M1 5WZ, Manchester, UK on the 4th June 2016. Start time is set for 7pm will the end tim...
The Dust Warrior together with Future Wax Records, launched the "24 Months of Fury" project in January 2016, in which each month he will release a new single. Currently the single "Automatic" is doing the rounds...
The band, Suits Blvd (short for Suits Boulevard) was formed by Armin Kavousi (Vocals), Peter Scherfig (Guitar), Mads Albertsen (Guitar) and Mads Lindum (Drums) in December 2013, with the vision to create music, which emotionall...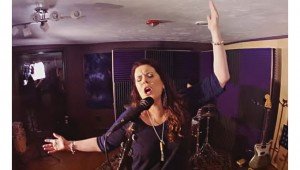 Cyndi Creswell Crook's music could typically be labeled alternative rock or simply rock. In truth Cyndi's music is neither; her music has its own genre, earmarked by poetry, passion, keyboards, guitars and percussion, used ...