Posts Tagged 'soundtrack'
Fabio Bertagnolli is an award-winning New York Based music composer for concert, film and multimedia applications. As a teenager Fabio played trombone for the local community band in his then hometown in Northern Italy. After e...
Han Sino is a hardworking sound designer and spoken word artist justly admired for his music and various releases. However, his remarkable soundtrack for Parth Patadiya's short film "A Murder In Me" may be his masterpiece...
Music composer Mark Wind has scored numerous award winning films including the short 'Voice in the Head' and the British Horror feature: 'The Apostate: Call of The Revenant' (2015). Last year we had the pleasure of revi...
Dennis Sy is an award-winning, multi-genre singer and BMI songwriter, as well as GRAMMY-winning producer (for the album PRESIDENTIAL SUITE: EIGHT VARIATIONS ON FREEDOM by Ted Nash at the 59th Grammy Awards 2016). Songs from his...
[Tampa, FL], Dream Merchants Entertainment introduces the soundtrack of the feature film, "The Kamasutra Garden". The film is based on an acclaimed novel of the same name by Riju R. Sam. The film is the story of the only br...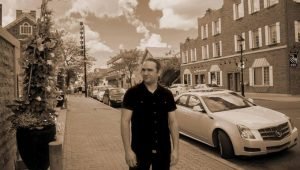 Jason Bernier was born in 1978 in Longueuil, in the Montréal's south shore, Québec. Coming from a modest background and raised by a single mother, his first contact with music was with a miniature wind organ of only 2...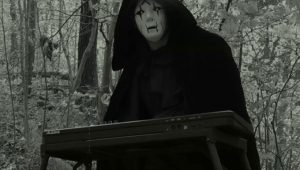 Mind-boggling and delicious, DARKMOOD delivers a myriad of unraveled stylistic forms; beauty, grace, and eerie transitions into the deep unknown. He is beyond most anything currently on the electronica market. Listen again and ...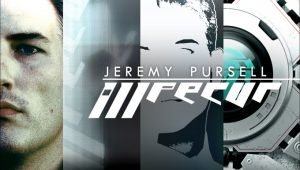 illrecur ['il-ri-'kər] is an American music project and pseudonym, founded in 1997 and adopted by Jeremy Allen Pursell. As its main producer, singer, songwriter, and instrumentalist, Pursell is the only official m...
Joey Cutless' music has been featured on shows like "Making the Band" to "The Oprah Winfrey Show", plus hundreds of other nation-wide, prime-time, and major network TV programs. His beats have been hea...
The popularity of 80s-infused, electronic film scores has been steadily increasing in recent years, due in part to the resurgence of the vinyl format and the successful analog-driven soundtracks of films such as Drive and Mania...