Generating over 55 million views from his credits alone Bloomington, Indiana's, BlackMayo ​is a name to know.​ BlackMayo, is a platinum hip-hop Producer and Artist best known for his hit producing Lil Mosey's single...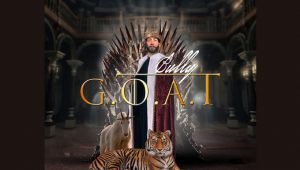 If trials and tribulations counted towards records sales and musical accolades, St. Paul Minnesota-born artist, Bully Goat, would be a multi-platinum seller and a Grammy award-winning artist, without having to perform one sing...
Radio Club is a Hip-Hop Group composed of Sunny B and James Duer from Northern California, mostly in Sacramento and the Bay Area. On their latest single, "Hope You Doin Bad" we hear the duo's strongest, most polished melo...
"Deep Blue" the song and video by Yukiya Endo, is the love story between a being from the sea and a girl met at the aquarium. He however later discovers that she had eyes not for him but for the world extending behind the g...
Blacc Cuzz is committed to forging a glorious way forward in his career. More importantly, he's underscoring his critical lapses in the past for sake of the young guns who may admire him. At this stage, the Pittsburgh, PA...
An artist, music producer, photographer and videographer, Sage grew up in Nigeria and is studying in Hungary as a medical student. Recently the budding creative released his debut single, entitled "Believe" (ft. JK Homes)....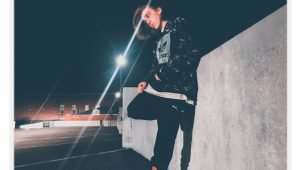 In the rap game, SoundCloud has grown to a point where it simply cannot not be ignored anymore. Employing a wildly aggressive and blown-out aesthetic, the flag-bearers of the genre are soaring through the streaming ranks and ar...
As one half of the production duo Darkroom Productions, Juan Donovan has produced with his partner Jamal Roberts some of today's hottest artists. That list includes R Kelly, Wale, Young Money, Maino, JellyRoll, 24Hrs (Roy...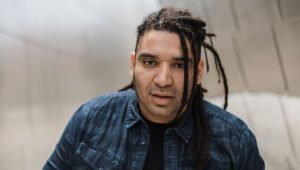 There has often been a debate about if instrumental music, which did not contain any samples of lyrics could be considered political by merit of the music, disregarding the context and environment in which it was made. Is it po...
With a respectable catalog and dedicated work ethic, Kilo M.O.E is able to keep his name among indie music's heavyweights. Produced by ATL's Chinaman, "Rambo" features Chicago/Milwaukee artist Cyco Thah Urchin riding sh...