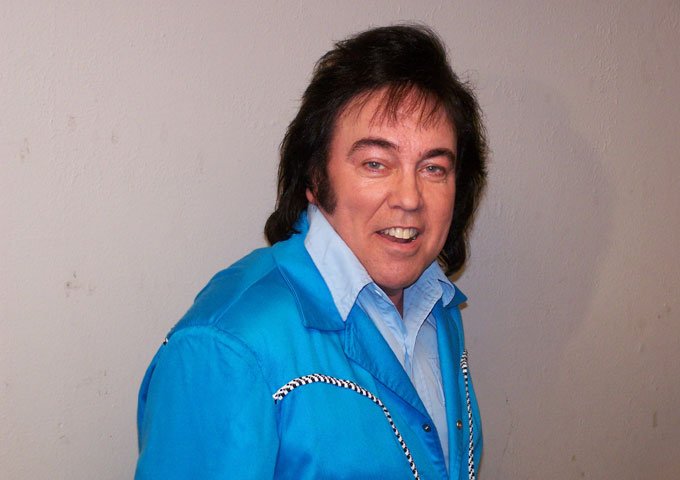 "The World Keeps Loving Elvis" Featuring Donny Richmond
The History Making Recording! The only time this many of Elvis Presley's legendary original studio musicians were ever collected again, to back up any artist other than Elvis Presley himself – It has finally been released; a beautiful and melodious love song, the lyrics of "The World Keeps Loving Elvis", are ingeniously constructed around subtle references to 25 of Elvis' songs!
For the making of "The World Keeps Loving Elvis" Music Video (now on YouTube), Donny Richmond was also given access to Elvis Presley's coat, some of his jewelry, and one of his Cadillac cars. It is said that this recording is "one for The Guinness Book of World Records!"
"The World Keeps Loving Elvis" was written by Donny Richmond and David Walker. Included on this recording are members of the various music Halls Of Fame, including The Rock'n'Roll Hall Of Fame, Country Music Hall Of Fame, Gospel Music Hall Of Fame, Rockabilly Hall Of Fame, etc.
Donny Richmond is a multiple award winning artist from the U.S. His music success has crossed all boundaries, reaching into genres including Pop, Country, Gospel, Rockabilly, etc. Donny's music hits have charted at #1 in more than a dozen countries! His music videos and TV shows have aired on national TV networks in countries around the world. Awards received by Donny Richmond include Artist Of The Decade, 6 times Entertainer Of The Year, and The Living Legend Award.
2015 commemorates the year of Elvis Presley's 80th Birthday, and the 60th Anniversary of Elvis' first major recording success. August 2015 will mark 38 years since Elvis Presley's untimely passing. And yet, his popularity and mass appeal around the world, to people all ages, unquestionably continues! It is certainly true to say, as this history making song proclaims; "The World Keeps Loving Elvis!
OFFICIAL LINKS: WEBSITE – YOUTUBE – ITUNES