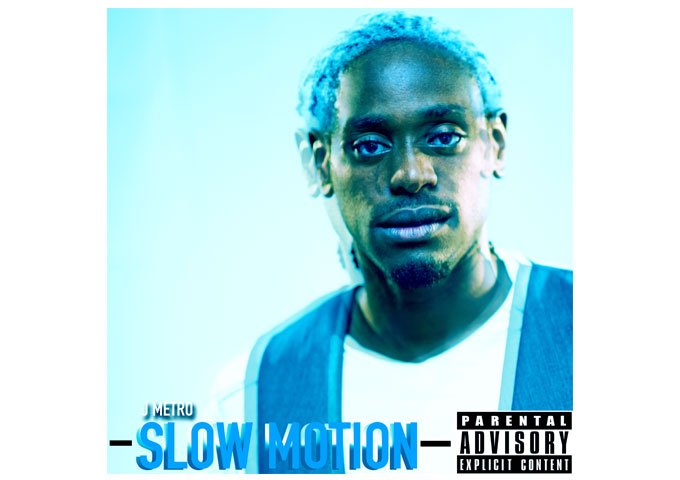 J Metro has opened Faith Evans, Brian McKnight, John B, Mary J. Blige, Maurice Star, Allen Stone and Bruno Mars at the Arena theater and Warehouse live Music venue in Houston Texas. In 2013 J Metro toured West Africa as the headlining American artist in the Jazz A Ouaga Music Festival located in Burkina Faso. In 2015 J Metro performed for the World Intellectual Property Organization in Geneva Switzerland at the invitation of the U.S Mission to Geneva and Ambassador Pamela Hamamoto.
J Metro has achieved increased levels of success with his music, including 7 Billboard Charting Singles and being considered for "Song of the Year" and "Solo Pop Performance" fields in the first round of voting for the 57th Grammy awards. Recently who is best known for his smooth production style and unique songwriting, dropped his latest single, entitled "Slow Motion". With many hits under his belt, he looks to shake up the industry again this time around.
This is R&B at its best, J Metro has so much amazing talent, and this time around he throws in a theme that many can relate to – domestic abuse and violence in relationships, as he talks about someone getting his own back on a very 'complex', self-centered, and 'disrespectful' lady. But J Metro's vision sees that we all have an option, instead of engaging in physical altercations. The best option would be to leave, or as J Metro puts it: "The best thing I can do for you is leave you, before I slap the shit out of you in slow motion".
"Slow Motion" is great through and through. J Metro's voice is in rare form, the writing is near perfection and the production is totally on point. I love the melody and harmony in the song which adds to the spirit of the track. It's impossible not to appreciate and find yourself nothing short of mesmerized by the harmonic chorus, and the story that J Metro brings to life as the song unfolds, as well as the genuineness that seems to be lacking in most of today's music.
One of the countless reasons J Metro is able to captivate true fans of R&B is the way that he is able to talk about every part of the experience of love and relationships in a way that captures the essence of the subject he is discussing. His lyrical spectrum is so complete and fulfilling and yet he is able to still find new issues, realities, and experiences that anyone who is fortunate enough to hear, can relate to.
Not only is the sound of J Metro the reason that he deserves distinguished recognition (even more than the kind he has received), but also the instrumental, Produced by Rueben Wood that serves as the foundation to J Metro's incomparable vocal styling, makes him a sheer delight to listen to.