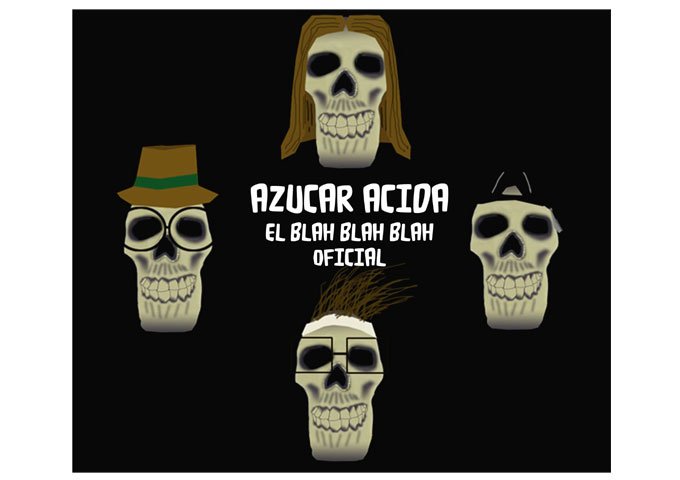 Azucar Acida is a Panamanian pop rock band that launched itself in 2015. The band consists of Christian Collazos (Electric Guitar), Sergio Marucci (Bass), Jaime Rosales (Acoustic guitar, percussion and vocals), Jonnathan Suarez (Keyboards) and Morritz Berroes (Drums).
The music and lyrics are by Jaime Rosales. "El Blah Blah Blah Oficial" is the band's first recording. The song is meant to be a humorous take on arguments, simplifying the "I said this" and "you said that", with blah- blah-blah.
Panama has a rich and diverse music history, and important contributions to cumbia, saloma, pasillo, punto, tamborito, mejorana, bolero, jazz, salsa, reggae, calypso and other musical genres. In modern times Spanish reggae, which spawned reggaeton had its origins in Panama.
And who can forget Panama's leading salsa musician, Ruben Blades, who has achieved international stardom. On the rock end of the stick, the search for influential names may be a little more difficult, but there is a flourishing flurry of unsigned rock to metal acts coming out of Panama City, Chiriqui, Santiago, Soná and La Chorrera. Azucar Acida is one of those interesting Panamanian rock acts.
They have a sound that is not too manufactured; a sound where nothing is too extreme or over the top; a sound which is abundantly melodic, rhythmic and refreshing, which makes sense and is evidence that Azucar Acida will appeal to a large audience with different tastes.
"El Blah Blah Blah Oficial" is a song which grew on me immediately, and the chorus is one that will surely have you singing along! You don't have to be Spanish to sing "blah, blah, blah" either! But maybe this track will encourage you to take up a second language, if not it will surely inspire you in some other way.
Pound for pound, with tons of hooks and emotional swings (derived more from the music and vocals, as I can't understand the lyrics unfortunately), is an unabashed rocker with a softer underbelly to attract the pop lovers.
The music and rhythm move in perfect harmony on "El Blah Blah Blah Oficial", just as you would expect from a Latin rock band. If you want to listen to an amalgamation of beautifully blended guitar, keyboard and bass sounds, a solid beat and upfront vocals, spread through a wide stereo spectrum, this song's perfect.
All-round a nice fresh sound and catchy chorus motif, from an up and coming Latin rock and pop band!