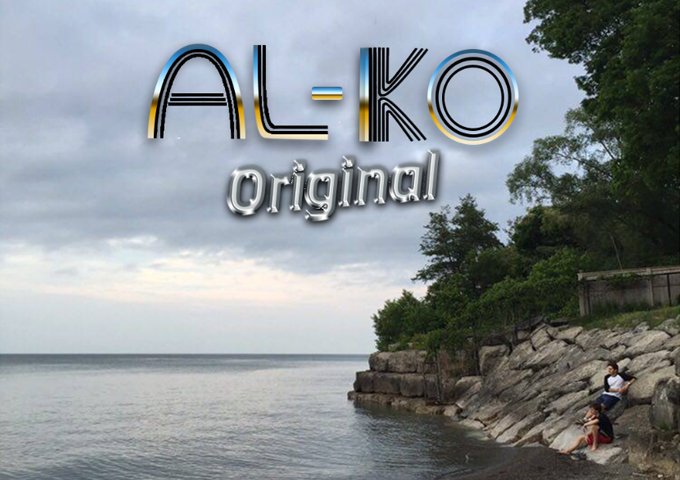 Studied visionary hip-hop producer J Dilla (James Dewitt Yancey) is most revered for his unique soul-stirring style of beat-composing, as he was very easily one of the best producers to ever come out of the Midwest, Detroit to be specific. So when you've got a production by this man, half of the song is made. The rest depends on the man in the booth and the lyrics he brings to the table. On the track "Out of Sight" (prod. J Dilla), Canadian rapper AL-KⓄ, brings thought provoking rap verses made up of introspective poetic rhymes.
"Life got me in a bubble I can't pop,
This bubble got me breathing heavy I can't stop,
Each time I try to fight it it just gets worse,
Me or the bubble, which one will burst first?"
Arguably one would think that the music is worth greater attention than the vocals -no disrespect to the late Dilla, but AL-KⓄ's rhymes fit the beat like a glove, and deserve just as much attention. It's a solid blend that honors the legacy of the producer, and really does feel like a personal diary by the rapper.
In terms of style the track definitely sounds likes recordings from the early 2000s in a great way, despite what the commercially systematized mainstream heads might want to think of modern hip-pop. AL-KⓄ gives us some of his strong personal storytelling over what is a combustible slow grooving sound. The production is mellow with its sweet chiming keyboard and elegant percussive soundscape as the rapper croons:
"Perpetually I'm reminiscin',
About my demolition,
I use it for my mission, ammunition for my vision,
Musician visions, deep incisions, I feel and itchin',
The stars across sanctify my wishes and dreams."
Even though a few parts have some pretty deep seriousness, the bulk of the song does carry a sign of hopefulness. AL-KⓄ raps with a laidback conversational flow, but the wow-factor, and the desire to penetrate listeners' consciences and open up their small, self-constructed, walled-up worlds comes forth naturally.
Overall, "Out of Sight" (prod. J Dilla) is a juicy-enough introduction to the personal thoughts and talents of AL-KⓄ.  Hearing him rap over this beat is absolutely refreshing.  I am a fan of artistry that conveys stories and trains of thought effectively, especially when dealing with conflicts and questions, of which AL-KⓄ seems to have a lot of.
This track has both a deeply embedded story and a high musical quality. You should appreciate this good artistry, it something that is a rarity these days.
OFFICIAL LINKS: SOUNDCLOUD – INSTAGRAM – YOUTUBE