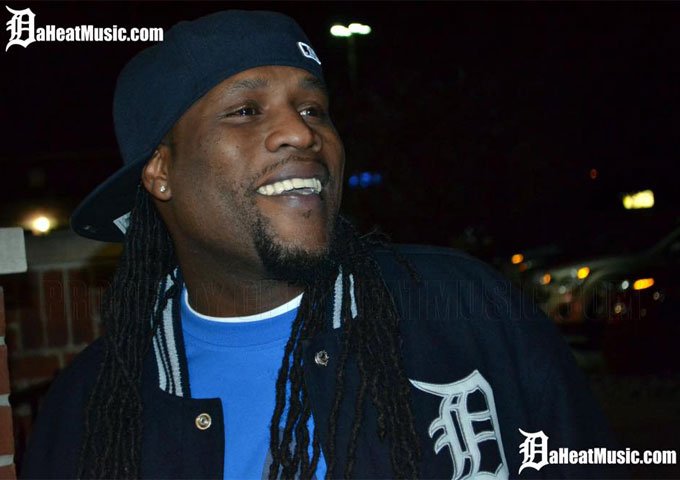 Born and raised on the Eastside of Detroit, Michigan, Willie Whitfield, better known by his stage name Da Heat, is an American rapper/singer-songwriter, who developed a love for lyrics and sweet melodies, by way of his mother playing songs from artists such as Stevie Wonder, The Isley Brothers, and Luther Vandross. However, growing up, a series of terrible decisions led to Da Heat's incarceration in a Boy's Home in Mt. Clemens, Michigan. All the way through, he refused to lose focus, continually practicing and improving his craft when battling other MC's.
While never allowing his trials and tribulations stop him, Da Heat always had a strong belief that Hip-Hop was his true calling. Filled with passion and energy, plus of thirteen years of hard grinding experience under his belt, Da Heat was more determined than ever to carve out his own lane. Da Heat released his 1st solo debut album in 2008, which sold over 10,000 copies underground, starting his forward going momentum.
His 2013 smash single, "Get This Paper" is now finally getting the attention of some of the biggest movers in the industry, which means that 2017 has kicked off in great style for Da Heat. For those who have been sleeping on this artist in the past, Da Heat's sharpest asset is his ability to style different hats so authentically.
Few rappers sound so convincing, spitting back-to-back pearls as can be heard on "Get This Paper". The track is tied together not just by Da Heat's stoicism, but also by the sense of urgency he infuses into the music. It also doesn't hurt that the man is a lyrical monster, cramming as many rhymes as possible into a single bar.
The truth is Da Heat has been making a name for himself in the hip-hop community by consistently providing thought provoking bars, palpable rap narratives, and a unique style of delivery that differentiates him from the stylistics of many contemporary rappers.
Da Heat's take on the hip-hop aesthetic is reminiscent of the street dialogues of his Detroit peers: hard, abrasive, and quick-witted verses that flaunt the lyrical finesse of the emcee, and which has all but disappeared from the genre in recent years.
The quality of his storytelling reveals a deep seated desire to bring hip-hop back to the competitiveness of its lyrical past. If that past can ever be re-obtained, Da Heat is one of the men who can do it.
Da Heat's earnest artistic ruminations, and his streetwise intellect, presents his projects as a challenge to the intrepid hip-hop novices and stoic, overconfident old heads of hip-hop's past. Despite the trends of today's hip-hop scenes, despite the popularity of the trap movement, Da Heat remains true to himself and unabashedly true to his understanding of hip-hop. His is dead set on telling his story and making temperatures rise real fast!
Catch up with Da Heat on his official WEBSITE , follow him on TWITTER and FACEBOOK, and grab the single "Get This Paper" on AMAZON.