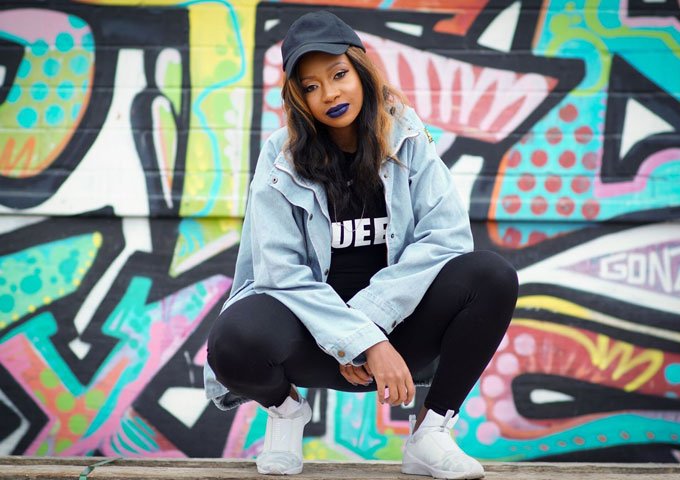 Singer-songwriter J. Sariah is so refreshingly unique in a sea of musical mediocrity. She tears into her single "Friendzone", a track from her EP, "The Path", with so much intensity and depth that I was amazed. Her sound is both mature and yet refreshingly modern – ahead of her time in my opinion. Her theme is timeless, delivered with a fresh approach. Far, far better than many of her contemporaries. Even the heavily promoted ones we can never seem to escape (who shall remain nameless). I dare BET to let her perform, just bring in some new blood for a change and everyone will see what those of us have already come to know for ourselves. Honestly, in my opinion J. Sariah will blow many away with her talent, intensity and unique delivery.
Sariah who comes from a musical family of music producers, began writing songs in middle school as a way of escaping stressful times. After graduating from California University of Pennsylvania in 2017, she was expected to immediately enter the pro tennis circuit but music took her in a different direction…and directly to her five-song debut EP – "The Path", which produced/engineered by Houston duo 3Bubble & J. Gray of LFTP, and is set to drop in April 2018.
This will be followed by a full-length album "The Journey", coming later in the year. From this point forward, her success will be more or less in her own hands, as J. Sariah operates in the lane she has chosen for herself.
Here's a harsh reality for you to consider: talent doesn't always guarantee a good record. Thankfully, that's not the case for J. Sariah. She not only possesses one of the great voices in the underground game right now but, her new release, is a template for creating a rock-solid debut. R&B and Soul have had a rough run over the past few years, with the exception of a couple of outliers.
Thankfully, "FriendZone" captures an upbeat, forward-looking and optimistic artist presenting a well sung, and well thought out production. The single finds J. Sariah examining the excitement of meeting a new person and the drama that sometimes surrounds that introduction.
You'll love this woman's voice, so melodic, unique, and sensual. She can turn in displays of sultry lows and alpine highs. Showing an artist who is clearly comfortable in her artistic skin. She sounds ready to do something different, to take creativity and career into her own hands. She's bringing passion and truth to her music. And on "FriendZone" it's vibrant, lively, and full of emotion, illuminating her girl power and strength.
She is a young woman of many facets, different and unique. We encourage you to give "FriendZone" a spin; you won't be disappointed. Georgia's Jasi Witherspoon, better known as J. Sariah showcases on this song that she can be a dominating talent.
OFFICIAL LINKS: FACEBOOK – INSTAGRAM – TWITTER – SPOTIFY – YOUTUBE